Kevin McQueen
Principal, Account Management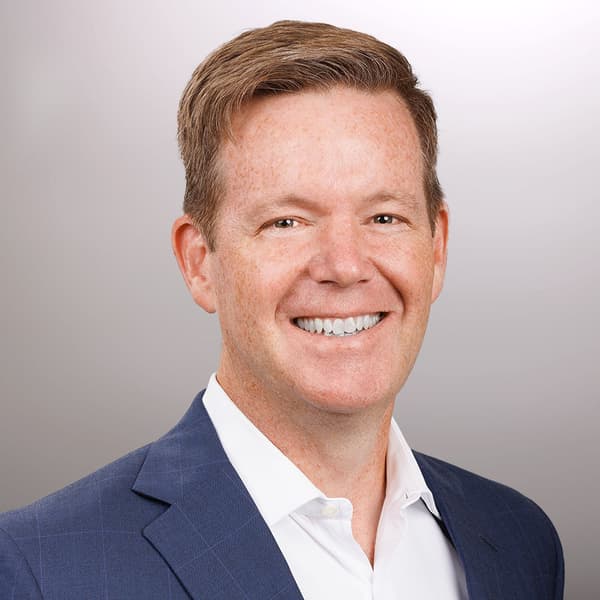 Kevin is an enthusiastic servant leader, dedicated to the success of our company and our clients. As CapTech's former CEO, he advises executive leadership, identifies trends, and continuously builds and sustains executive relationships at key clients. He also dedicates time to developing CapTech partnerships, and as such, is the executive sponsor for our Workday partnership.
Passionate about understanding the drivers and nuances of our clients' businesses, Kevin helps ensure we have clarity around our long-term objectives, understanding that clarity is key to achieving anything meaningful. With that in mind, he routinely begins with the end in mind, positioning all of us for success by responding to what is needed, not simply what is requested.
A consultant at heart, Kevin's been in the business 25+ years. He has profound confidence in CapTech, helping us grow, thrive, and make a real impact – not just for our clients' sake, but for all of us.
More About Kevin
Responsibilities /
Workday Partnership Executive Sponsor
Alma Mater /
University of Richmond, BA, Computer Science
University of Richmond – Robins School of Business, MBA
Did You Know? /
While a family man by day, Kevin is sometimes a guitarist by night, playing in a rock cover band. He also claims to be a pretty bad golfer and enjoys hiking, skiing, and biking (including "century" rides). Ever the servant leader, he became active in Big Brothers Big Sisters in the early 2000s and is heavily involved with the Fanconi Anemia Research Fund (FARF) an organization that fights Fanconi Anemia, a rare, life-threatening genetic disorder affecting his son.