News | October 1, 2015
CapTech Wins National Award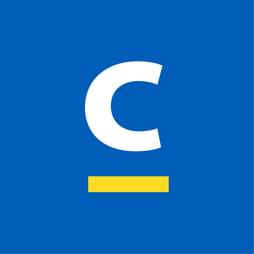 Helping Virginia ABC Meet Millennials Where They Shop
RICHMOND – Six months after the launch of its redesigned website, the Virginia Department of Alcoholic Beverage Control (ABC), in collaboration with IT management consulting firm CapTech, was recognized by the Web Marketing Association with Government Standard of Excellence and Shopping Standard of Excellence WebAwards.
CapTech helped Virginia ABC develop the new site, which launched in March. The goal of the redesign was to make the website mobile-friendly, visually appealing, interactive and easier to navigate. The project also included building in tools that allow Virginia ABC to add and update content in a timely manner, thus keeping online material fresh.
Using feedback from the agency's diverse set of customers, Virginia ABC's in-house redesign team and CapTech built a content management system, integrated dozens of applications, developed an online ordering capability and added a customer service section–all in six months. In addition, the team revamped the visual design and information architecture, created a searchable product catalog with photographs and descriptions for items Virginia ABC carries, dramatically improved findability using facets, filters, icons and navigation, and developed a system to capture and utilize emails for marketing purposes.
"We are gratified that our intense work with CapTech on this innovative project has been recognized on a national level, further proving that Virginia ABC is a modern and progressive agency," said Virginia ABC Chairman Jeffrey Painter. "I am more pleased that this new website is facilitating easier communication and smoother transactions with customers and industry partners and fulfilling Virginia ABC's goal of providing better service that grows business through eCommerce."
"CapTech is honored that Virginia ABC turned to us to lead its first major step in an agency-wide modernization effort," said Vinnie Schoenfelder, CapTech's Chief Technology Officer. "Together we opened the door to improved communication with diverse stakeholders, to increased revenue for the commonwealth's operating budget and to more engaging and effective customer experiences."
Since 1997, the Web Marketing Association's premier recognition program–its annual WebAward Competition–has been setting the standard of excellence for website development. Independent expert judges from around the world review sites in 96 industry categories, including health care, technology, manufacturing and telecommunication. Websites are reviewed based on seven criteria: design, ease of use, copywriting, interactivity, use of technology, innovation and content.
Virginia ABC's website scored above the average in two categories–government and shopping–to receive a Standard of Excellence award. Past top winners in the shopping category include Polo Ralph Lauren, Cooking.com and KEEN Footwear's global e-commerce website. The official state websites for Utah, Hawaii and Alabama, as well as websites for the National Library of Scotland and the United States Postal Service, have all won the highest honors in the government category.
CapTech has enhanced other state agency websites, including the Virginia Department of Behavioral Health and Developmental Services. The organization's work on the official website for the Commonwealth of Virginia, www.Virginia.gov, won Sitecore's Government Site of the Year award in 2012.
"Education and prevention groups, store customers, restaurants owners, law enforcement organizations, spirits suppliers and job seekers are all benefiting from the more efficient site," Painter said. "From requesting educational materials and ordering products for delivery at your local store, to registering for training classes and finding a store location, the new site provides Virginians with a true 21st century resource. This is not your grandfather's ABC!"