Summary

The McShin Foundation, founded in 2004, is Virginia's leading authentic peer-to-peer Recovery Community Organization, but their 15-year-old website no longer represented the high quality care it provides today. They wanted to make it easier for substance users seeking help to find the answers and support they needed quickly, so CapTech stepped in to help McShin align their website and brand to their current support goals.
Results

CapTech rallied a team of Researchers, User Experience Analysts, Designers, Developers and Project Managers to volunteer their time to deliver an online experience that has:

An updated, more modern visual brand identity that also complies with today's best practices in Accessibility
An intuitive navigation where users can find the information they need quickly
A Content Management System (CMS) that allows staff update content on their own
Analytics tools that allow McShin to understand what content is most important to their visitors
Search Engine Optimization (SEO) tools that help those in need find the organization and resources easily
Increased McShin Foundation's ability to reach more people seeking recover support, when they need it

Quantitative results included:

Make a donation conversion rate increased by 50%
6% increase in avg. time on page
12% decrease in bounce rate
17% increase in pages per user session
37% increase in user session duration
25% increase in contact form completions from Google search
40% increase in make a donation completions from Google search

Getting to the Heart of User Needs and Organizational Goals
A Modern Refresh of a Meaningful Logo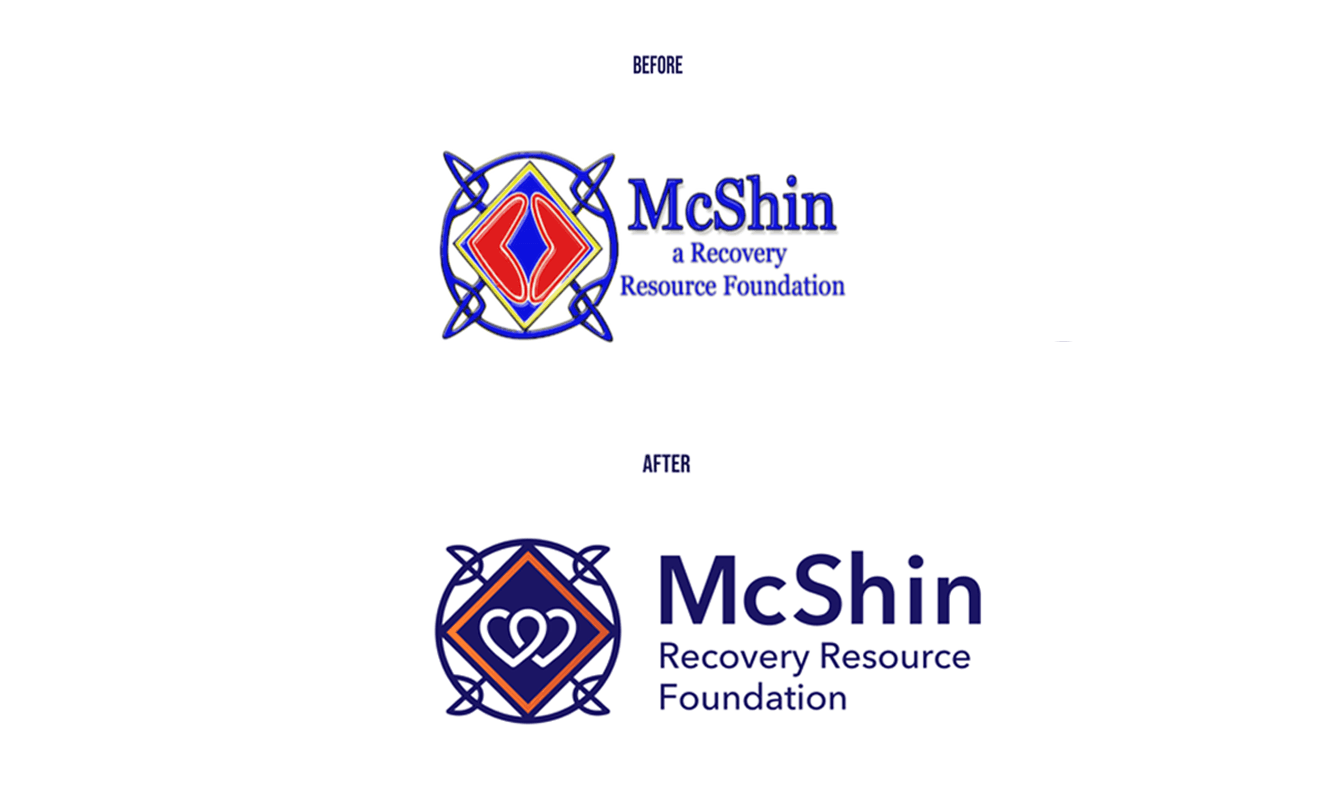 The original McShin Foundation logo was hand-drawn by a recovering VCU student in 2004. Carol McDaid, one of McShin's founders explained, "The logo's two hearts reflect the deep and abiding love the founders have for each other and for those in (or seeking) recovery. This must always remain at the core of all that McShin does."

Creative Director, Kevin Flores added, "Each of the elements in the original design had special purpose and meaning. While giving the logo a fresh, modern look, it was extremely important to our design team to ensure these components were not lost in the redesign process." The result was an elegant logo update that is an homage to the original design and meaning.
The logo design was so well received at McShin that one of the program participants even had it tattooed on his arm to celebrate his one-year mark of sobriety!

A Streamlined Design with Concise Content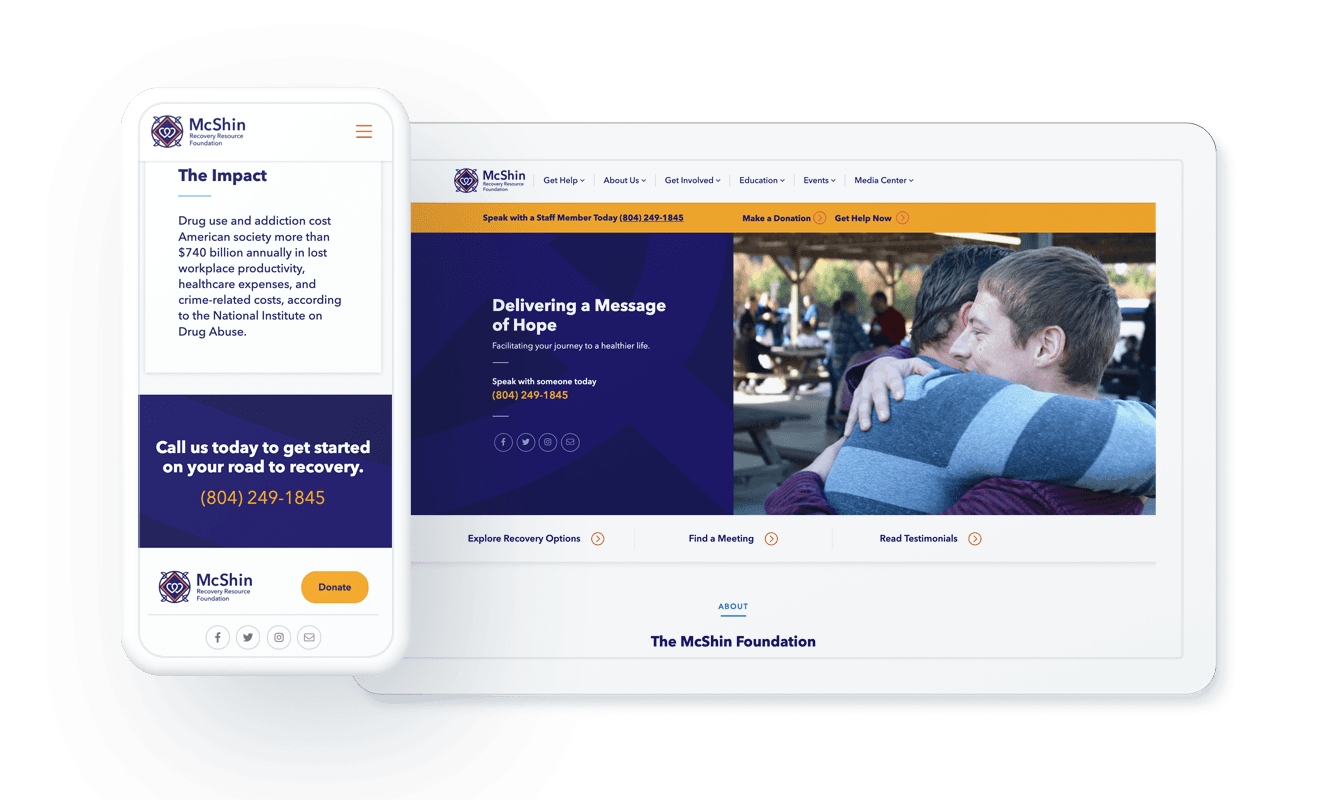 When designing the site, we kept in mind that this might be the only time someone struggling with addiction seeks help. For that reason, our design team knew the importance of creating a simple navigation with content that is easy to read and to find. The visual design matched the tone and vision that the organization desired – welcoming, helpful and professional. The wide range of content was assessed and strategically organized, edited and enhanced to ensure the story of McShin's outreach and support was clear and concise.
Related Content