Approach
State-of-the-Art Workers' Comp
CapTech and DLI created a user-friendly, data-driven, online workers' compensation portal called Work Comp Campus (Campus) that improves support to injured workers and provides greater insight into claims and disputes for stakeholders.
Campus reduces cycle times by increasing the efficiency of processes and workflows managed electronically, improves transparency of the claims and dispute processes, and provides valuable information to injured employees about their case and the services to which they are entitled. The system also allows DLI to proactively identify higher-risk organizations and environments, recommend training to improve worker conditions, and assign necessary resources and requirements to improve the overall safety of all workers in the state.
Results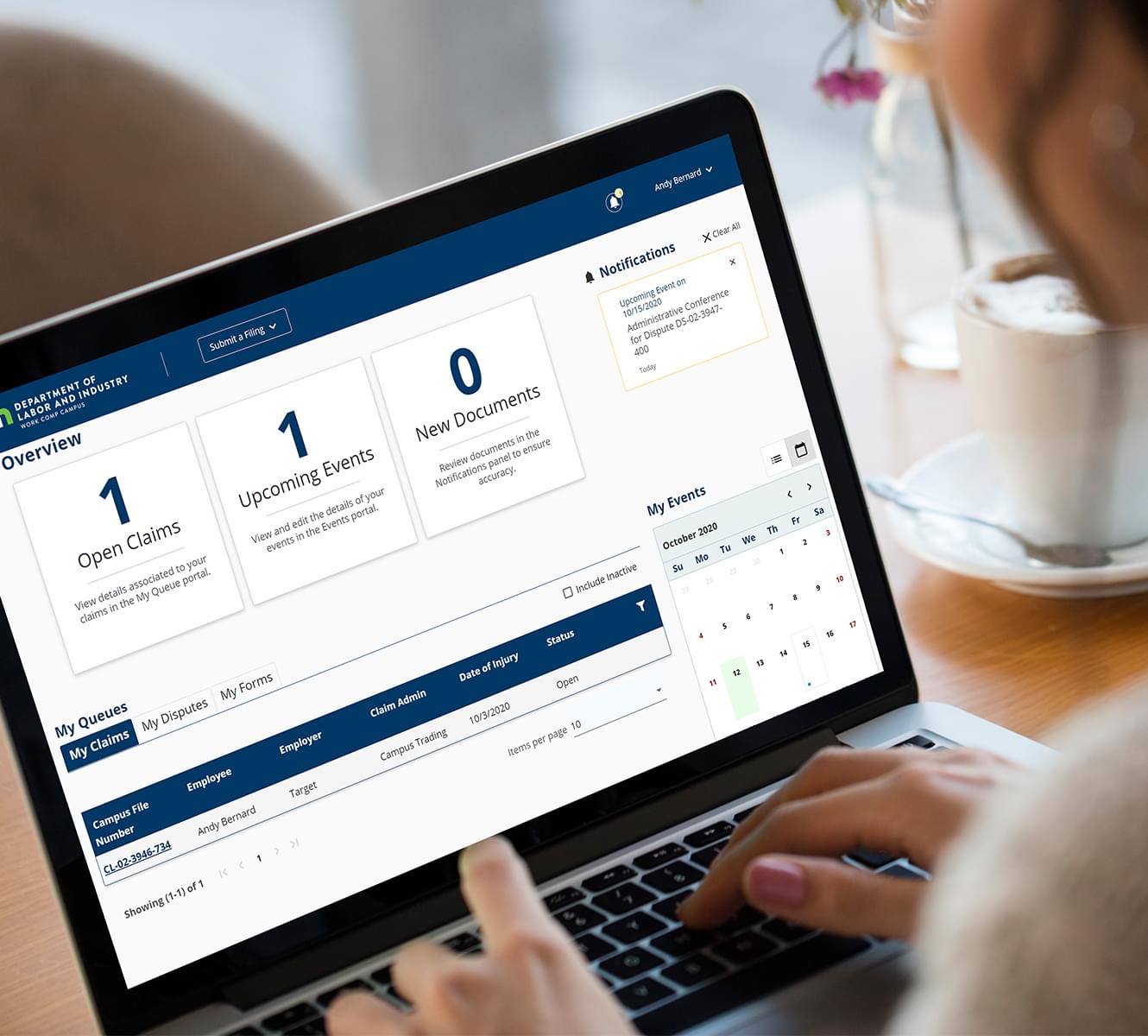 Improving and Streamlining the Process
Campus' human-centered design provides an easy-to-use interface and automated processes for Minnesota's workers' compensation stakeholders.
Injured employees have more transparency to help them understand the status of their filed claim, what to do next, and access needed resources.
Employers can monitor the status of their employees' workers' compensation claims and proceedings.
Insurers and self-insurers can submit documentation, correct errors, and resolve claims and disputes, which will minimize their costs.
Attorneys can submit filings, have real-time access to the complete, accurate and current DLI file, and be able to manage calendars for proceedings.
Trading partners can maximize data-driven and automated processes to submit and receive information with DLI.
Health care providers can file medical reports and have a consolidated view of claims and disputes to which they are a party.
Vocational rehabilitation providers can create, file and view documents related to an employee's vocational rehabilitation or a dispute related to rehabilitation.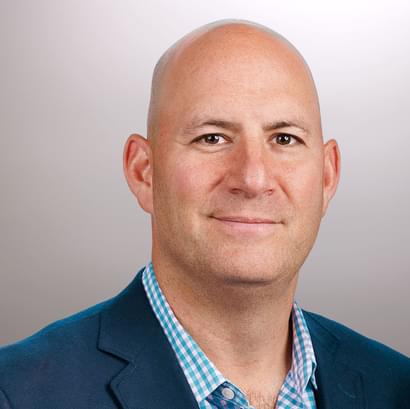 Adam Hofheimer
Principal, Lead for Healthcare & Public Sector
Adam established and leads CapTech's Government Solutions practice. In this role, he provides innovative solutions to CapTech's national suite of State and Local Government clients, with an emphasis on enhancing the citizen and business interaction model with government, eliminating fraud waste and abuse from state healthcare programs, and creating paperless administrative dispute management systems.