Blog | March 3, 2023
3 Key Takeaways from Retail's Big Show: CapTech Goes to NRF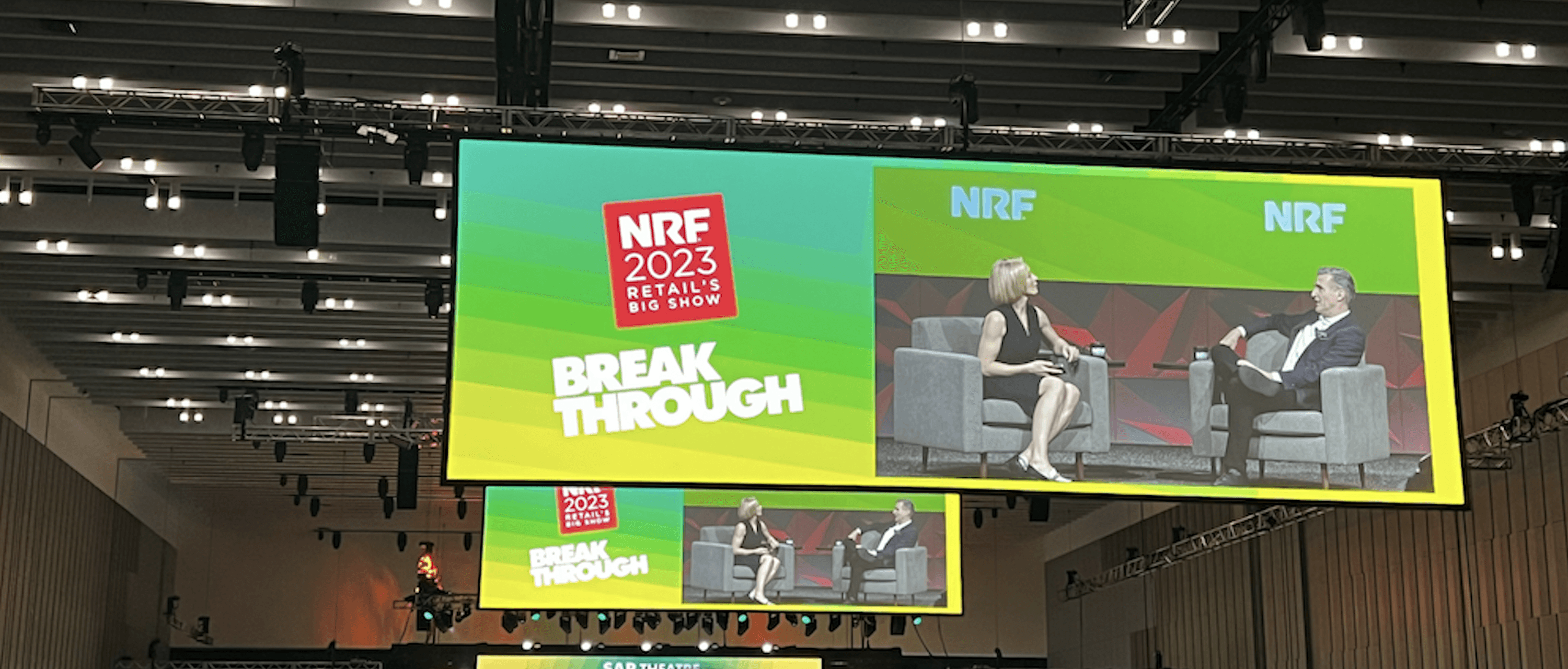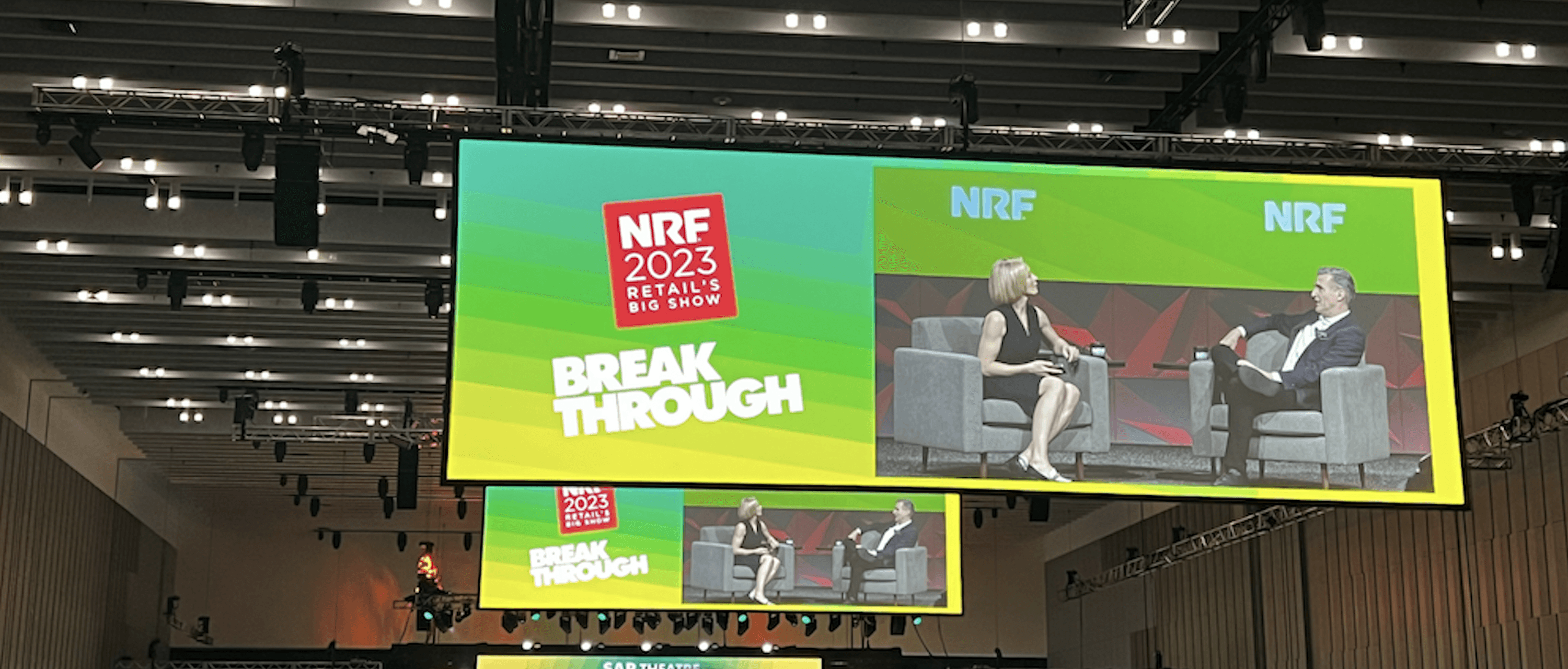 This January, CapTech braved frigid New York City temperatures to take the temperature of the retail industry by attending our first National Retail Federation (NRF) conference.
As the world's largest retail event, the 2023 NRF conference brought together more than 35,000 retailers, innovators, and partners to share insights and ideas on the future of retail. Thrilled to be in the retail epicenter of the world, the CapTech Consumer Retail team took to the glass-paneled halls of the Javits Convention Center to watch product demos, roundtables, panels, and more.
After four days of robust programming, three key themes emerged, all of which align with our own 2022 Consumer Insights Survey:
Sustainability
Loyalty Through Connected Commerce
Innovation
The thought leadership around these topics deepened our understanding of what's driving today's consumers and how retail is pivoting to respond.
1. Consumers Care About Sustainability & Conscious Consumerism
CapTech's Consumer Insights Survey found that 43% of consumers consider commitment to social responsibility to be very motivating when making a purchase and 47% of consumers said they wanted to see more brands publicly support environmental issues and sustainability.

Echoing CapTech's findings, numerous sessions throughout the conference highlighted the importance of sustainability, with retailers sharing how they're building strategies to support sustainability goals and collaborating with internal and external partners to activate these changes.
Most presenters agreed that to set meaningful sustainability goals and successfully meet annual targets, organizations must build consensus at all stages of decision making. This means that an organization's sustainability vision should have strong internal sponsorship and align with its core values. It also means organizations should create a clear plan for communicating these sustainability changes to their customers, and devise ways for customers to get involved.

2. Retailers Remain Loyal to Loyalty
CapTech's Consumer Insights Survey found that 88% of consumers attribute coupons and 80% attribute loyalty programs as features that convince them to download retail apps.
It's no surprise that loyalty remains a hot topic for retailers. Loyalty programs can capture consumer data and trends, increase customer retention, and even drive brand advocacy. But our fragmented market makes enshrining loyalty increasingly difficult. Not only can consumers hop to competitors with unprecedented ease, traditional loyalty programs are having a hard time adapting to the fast-paced, multi-channel consumer landscape. Many programs don't work seamlessly with multiple devices, locations, and digital experiences. And if consumers can't use their loyalty perks when and where they please, they will likely stray.
To keep customers coming back, retail leaders at the NRF championed the idea of connected commerce: an integrated, data-driven shopping experience allowing customers to make transactions at any time, regardless of channel. By integrating the online and in-store shopping experiences and using consumer data to power predictive analytics, brands can offer consumers personalized discounts, and consumers can access them at any time on any channel.

3. Technology Can Support Innovation, Ideas Can Drive It
CapTech's Consumer Insights Survey found that consumers are more likely to make purchases from innovative companies.
Retailers must have been listening because innovation was the star of this year's NRF. The Innovation Lab teemed with inventive offerings and showrooms were abuzz with tech talk, but amid all the spectacle, the most compelling thought leadership came from retailers who viewed technology through a more pragmatic lens.
Rather than simply using technology for technology's sake, many retailers said they strongly weigh the business value technology affords them before giving the green light. These companies see technology as a means to an end – the end being a frictionless end-user experience – and are pushing for less glamorous innovations, such as:
Creation of private label products within Food & Beverage
Investments in new product categories
Acquisitions of new brands and services
These innovations do, however, require heavy technology investments, but the ideas take the spotlight; technology simply enables them.
To see CapTech's full Consumer Insights Survey for 2022 visit our original posting here. If you'd like to learn more about CapTech's Consumer Retail services or dive deeper into Sustainability, Loyalty, or Innovation, please reach out to Anthony Scott, Morgan Wisener, or Kevin McQueen.