Blog | December 31, 2019
Six Technology Trends That Will Impact Customer Experience in 2020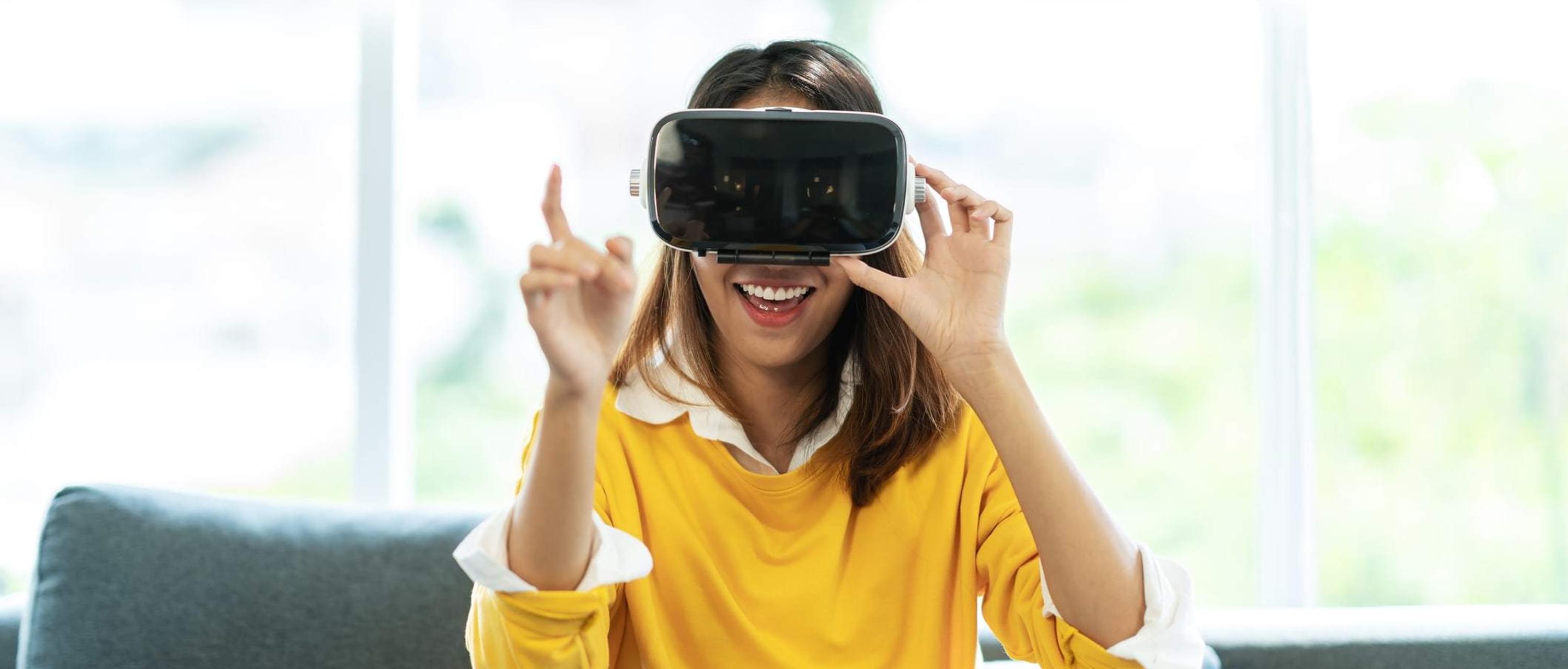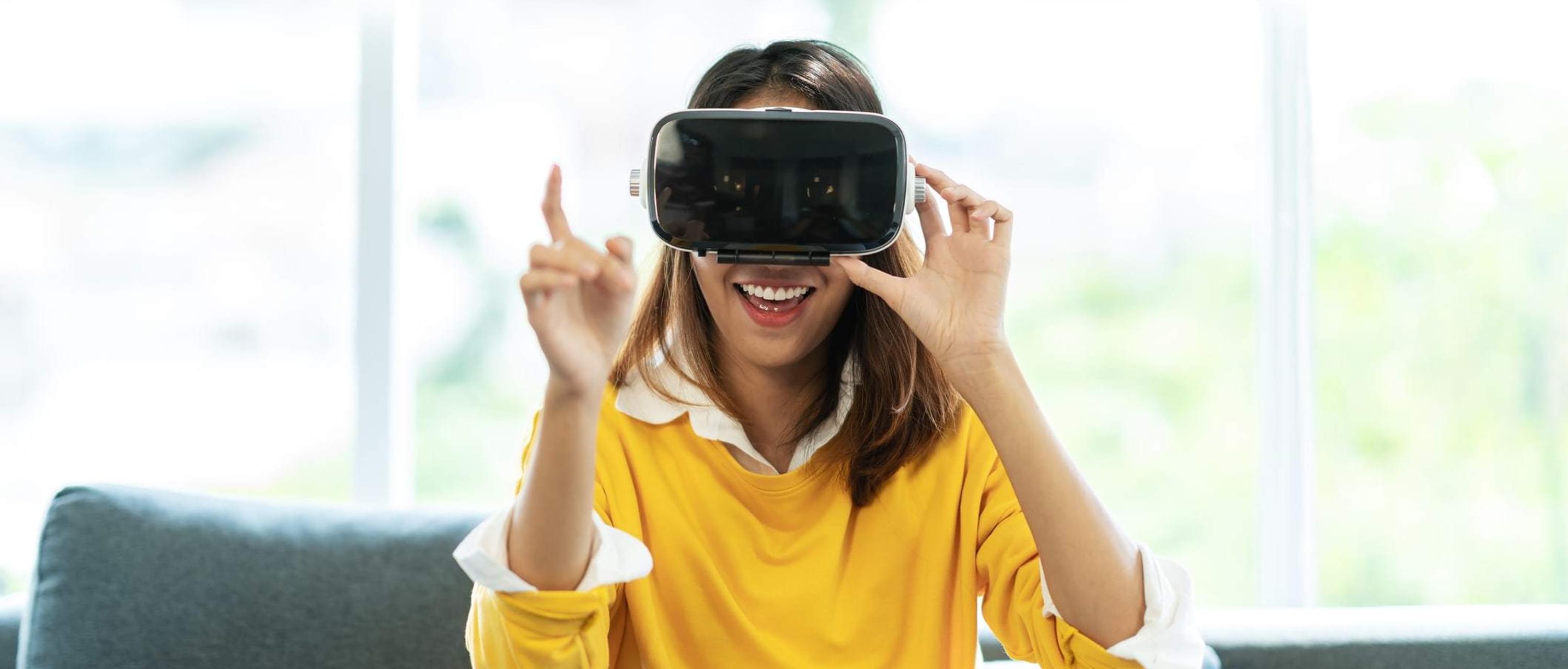 As we are about to enter a new decade, it's a great time for businesses to reflect on their customer experiences, and how they can expand their offerings by adopting some of the latest technologies to help them make a powerful impact in the marketplace.
I shared in a previous blog that the race to own great customer experiences is underway. As new technologies emerge every day, the race is getting more and more crowded. To succeed, companies will need to be able to determine what specific, individualized products and services their customers need and how, when, and where to use technology to meet those needs.
If they don't, companies will risk falling further behind in the digital divide and will lose customers to more technologically strategic competitors.
Recently, I moderated a panel on the biggest technology trends that will impact the customer experience (CX). The panel of CX and technology experts discussed the greatest trends that will allow technology to become a conduit to augment CX in the coming year and the questions that companies should ask themselves before moving forward.
They are:
1. Self-Service
Digital channels are developed with a clear move towards users helping themselves. The ability to automate certain processes, such as banking transactions or shopping lists stands out as a game changer for customers. The use of intelligent chatbots to guide customers through multiple processes, allows them to navigate much of their journey independently. Self-service done right allows the customer to take charge of their daily electronic activities saving them time and improving their overall experience.
How are you creating self-service opportunities for your customers?

2. Culture of Convergence
All organizational systems, assets, and resources (human and non-human), including customer engagement processes, customer data sources, teams and departments, connected devices, and intelligence information across these connected systems are moving towards being brought under one unified ecosystem. Doing so will enable cross-functional teams to better understand their customers and offer customers intelligent personalization quickly.
What does your environment and processes ecosystem look like and are you moving towards a model of convergence?


3. Increased Usage and Adoption of Modern Technologies (VR, AI, Machine Learning, etc)
In a recent report by Oracle, 66% of companies surveyed use some form of emerging technology to enhance the customer experience. In that same Oracle report, the data clearly indicates that as the number of emerging technologies used to impact CX increases, so does the likelihood for companies to achieve improved CX metrics, including customer retention, as well as met or increased market share. From fast data networks, to personalized and predictive medical advancements, to true-to-life training simulations, these new technologies will revolutionize how we work and live.

Which technologies do you think will provide the greatest benefit to your customers and how are you working to implement them?

4. An Explosion of the Internet of Things (IoT)
According to Gartner, in 2020, twenty billion 'things' will be connected to the Internet, including devices such as phones, watches, and computers, as well as objects such as vending machines, connected cars, jet engines, TVs, etc. As customers become more open to and comfortable with interacting with these internet-connected devices and machines, businesses have a huge opportunity to capitalize on in-the-moment connections with customers.
Where do you see IoT and machine learning headed as it relates to your organization?

5. Multi-Experience Apps
The future of app development is multi-experience, with modes of interaction expanding across a customer's digital journey. The world is moving towards a place where content can be accessed on any number of smart devices and channels, and customers expect the apps they use to offer chat, voice assistants, and virtual or augmented reality. Businesses need to conduct research on customers' needs and desires and understand any barriers that might exist in terms of development and execution.
What type of future do you see with your company and multi-experience?
6. Balancing Data Privacy and Customer Personalization
Customers are more likely to purchase from a retailer that sends relevant promotions or remembers previous purchases, personalizing the experience in a way that makes it more seamless and meaningful. At the same time, companies need to earn trust at the start of the customer relationship to gain access to valuable personal information by ensuring the security and safety of that data. With the CCPA Act set to go into effect in January, this balancing act becomes more critical than ever. Earning and keeping this trust can be the difference between being a trusted industry leader to suffering a lawsuit and customer losses because of a privacy breach, especially as kinks are still being ironed out.
How are you balancing the need for privacy to earn trust while also offering a customized experience to customers?
Self-reflection, as directed above, can help you deduce how to differentiate your business from your competitors and address current and future customer needs in our exceedingly digital world. As 2020 gets underway, consider prioritizing true partnerships with teams that can help you maximize your opportunities and outcomes.
If you do, your chances of winning the CX race will increase exponentially.