Challenge

Legendary brand, Duke's Mayonnaise long considered to be as good or better than their well-funded competitors, wanted to increase product awareness. They desired a website refresh to make it easier to update content, provide a way for customers to purchase their products, and create a version that was mobile friendly and ADA compliant. To continue to grow in a flat category, they needed to gain share from their rivals and wanted a more robust website and SEO/content strategy to become more competitive.
Results

With the new site, Duke's believes that they will be able to get a higher return on their marketing investments due to the improvement in user experience and mobile responsiveness for shoppers, ease of use for staff, and higher branding impact.

The new site's content optimization (SEO) has resulted in improvements across the board including over 35+ strategic terms seeing positive ranking improvements in Google Results and strong conversion rates for product purchases, recipe printing, and store locations. Compared to the same period last year, the optimized site has seen a 60% increase in Google traffic. Duke's feels that the new site is more customer focused and reflects a stronger impression of their brand.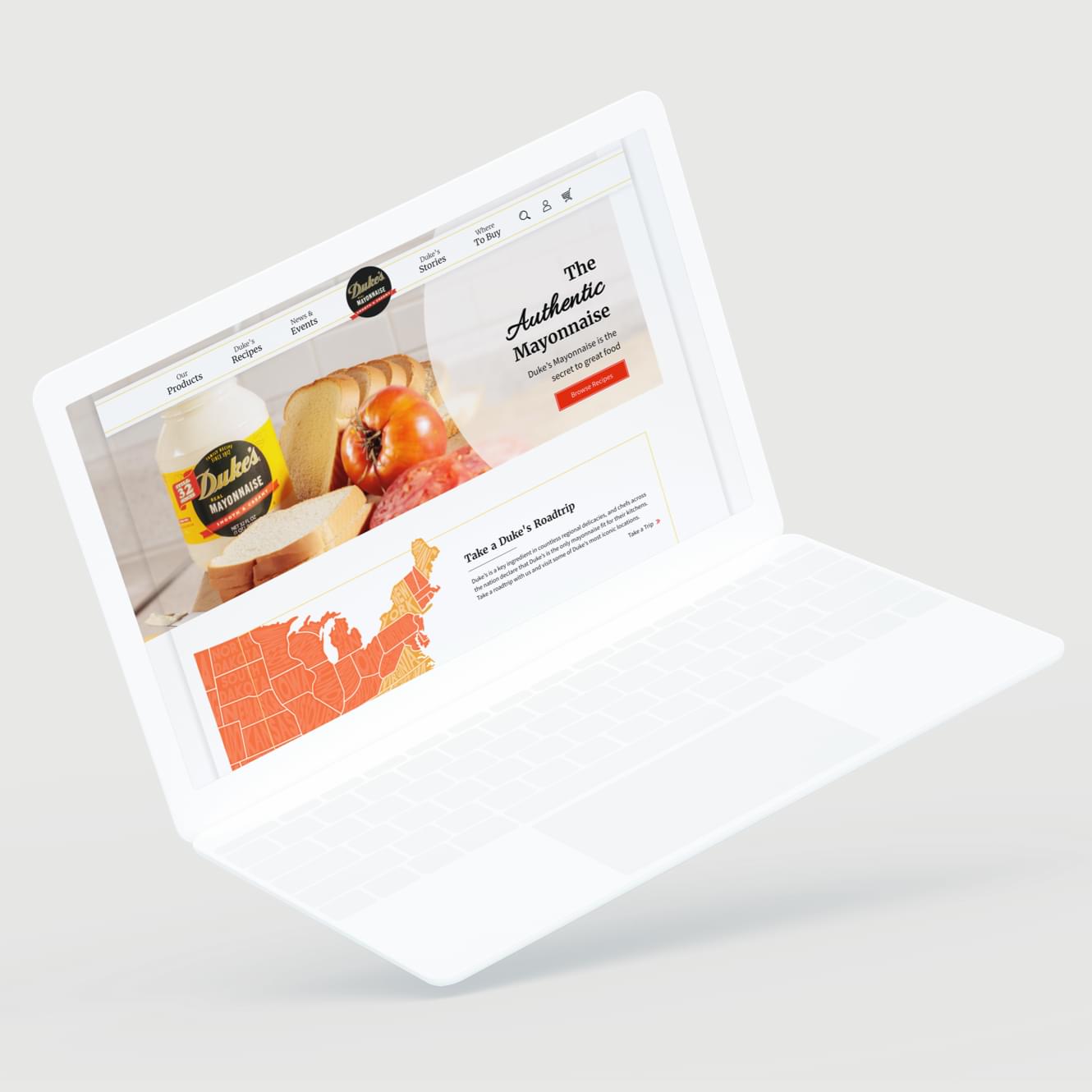 Reflecting The Heart of Their Brand