News | November 7, 2016
Henrico-based CapTech rides technology wave to growth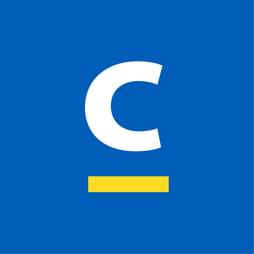 CapTech featured in the Richmond Times-Dispatch's Metro Business Section on November 7, 2016.

CapTech on top of the Technology: Henrico-based IT consulting firm helps clients innovate, sees consistent
When CapTech Ventures was founded in Richmond in 1997 as a two-man information technology consulting firm, many of the firm's clients were just learning how to use the internet for business.
"Back in 1997, it was hard to find people who really knew what the internet was," said Sandy Williamson, who co-founded the company with Slaughter Fitz-Hugh. "It was hard to find trained internet architects."
The technology landscape has evolved and accelerated enormously since then, pushing businesses and government agencies to adapt to such changes as the rise of smartphones, mobile technology and cloud computing.
Ten years ago, clients were mostly interested in how technology could improve their internal processes and reduce costs, said Kevin McQueen, CapTech's CEO and an employee since 1998.
Now, the emphasis is much more on how technology can help organizations better serve their customers. "Now, customers are king," McQueen said.
"It is much more about helping clients innovate now," he said. "Companies have to be a lot more nimble."
As a firm that helps organizations do that, CapTech has been growing consistently by "riding the technology wave with our clients," said Williamson, the company's chairman.
CapTech has earned a spot on Inc. magazine's annual list of the 5,000 fastest-growing U.S. companies for 10 years, at times ranking as the fastest-growing company in Virginia. This year, it ranked No. 4,714, posting a three-year growth rate of 50 percent and $103.3 million in revenue.
The company employs hundreds of consultants who help its customers – many of them Fortune 500 companies or government agencies – keep up with the latest trends in technology. The consultants work with clients to help them better serve their customers through digital strategies, business process improvements and building and managing technology tools such as mobile applications.
CapTech also helps its clients collect, manage and analyze the enormous amount of data that is now available through technology. It also advises clients on the organizational changes needed to manage technology.
"We are much more diversified than a typical company of our size," said Chief Technology Officer Vinnie Schoenfelder. "We are working across many different industries. It provides some insulation from change in the marketplace."
Now approaching its 20th year in business, the company employs more than 600 people and has 11 offices in the U.S.; this year, CapTech added new offices in Atlanta and Columbus, Ohio.
In late 2015, Markel Ventures, an investment subsidiary of Henrico County-based specialty insurer Markel Corp., bought a majority ownership stake in CapTech. Financial terms of the deal were not disclosed, but it puts CapTech among a portfolio of 16 companies in which Markel has investment stakes, including such local firms as AMF Bakery Systems, Eagle Construction, PartnerMD and RetailData.
***
The company's consistent growth in part has been the result of having a base of operations in the Richmond area, CapTech executives said.
"Richmond is a great market," McQueen said. "You have state government, utilities, retailers and financial services. There is a wide array of different industries."
McQueen is part of a management team that includes Schoenfelder, Chief Operating Officer Steve Holdych and Chief Talent Officer Joanna Bergeron. Fitz-Hugh, the co-founder, is the chief financial officer and serves on the company's board along with Williamson.
CapTech's headquarters is a 30,000-square-foot office on Glen Forest Drive in Henrico, which serves as a home base for many of its consultants, although about 80 percent of the company's work is conducted on-site at its clients' locations.
Most of the other work is done through what the company calls its "delivery center" – a corridor of secured offices on one of the upper floors of the Henrico office that function as shared workspaces, where team of consultants work to assist clients remotely.
"The delivery center was opened to be able to continue to grow our presence here in Richmond but also to support our expansion outside of the Richmond market," Holdych said. "We have around 320 consultants based here in Richmond. About two-thirds of those are supporting local clients, and about one-third are supporting clients outside the region."
CapTech's expansion into other markets such as Philadelphia, Charlotte, N.C., and Baltimore has been organic – not the result of targeting a specific geographic area, but branching out into markets where it has already developed relationships with a few clients who then recommend the company to others. Its "client-first" strategy focuses on building long-term relationships with customers and getting repeat business, rather than selling a single product or service to a mass market.
"We don't do just one thing," Williamson said. "We get to know the client. We hire good people."
In addition to experienced consultants, the company recruits recent college graduates. Every year, CapTech brings about 90 college students to Richmond for interviews, and it hires about 35 to 40.
CapTech said 88 percent of its college hires are still employed after three years, compared to the national average of 69 percent.
"This whole thing is about talent management," Williamson said. "It is about having the best people at the best place at the best time. We try to get people who are risk takers, who are dynamic, smart, flexible and who learn from their mistakes and go on to succeed."
New hires go through a three-week "boot camp" designed to help them acclimate to the consulting industry, build client engagement skills and technical skills, and provide exposure to new technology and immerse them in the CapTech culture.
In previous years, the boot camp involved guiding the new hires through the simulated life cycle of a typical client project, McQueen said.
But this year was the first time the boot camp involved handling a real-world project. CapTech's new hires conducted a project for RetailData, a Henrico-based company that offers market intelligence services to retailers and is owned by Markel Ventures.
A technology background is helpful, but Bergeron said the company looks most of all for "core values" in new hires.
"We are looking for people who can be a trusted advisor to the client and who can be servant leaders," she said. Intellectual curiosity is important, she said. "We want people that are not satisfied knowing what they know – they are striving for more information," she said.
"We are not afraid to tailor to the millennials," she added. "They want regular feedback. The biggest thing for them is knowing that they are building something that matters and has value in the world. If they don't have that, they are going to move on quickly."
Bergeron said the company has a lower employee turnover rate than typical for the industry, in part because CapTech emphasizes a work-life balance. This year, both Vault.com and Consulting Magazine named CapTech among the best consulting firms to work for. CapTech ranked No. 6 overall in Consulting Magazine and No. 2 for IT consulting firms.
Besides attracting and retaining good consultants, the company has succeeded because of its "tight execution" of projects and its deep understanding of clients, said Richard Coughlan, an associate professor of management at the University of Richmond's Robins School of Business, who researched CapTech and spoke with McQueen for one of the school's recent "C-Suite" conversations with business executives.
"Collectively, they have an unusually strong set of listening skills," Coughlan said.
The recruiting and the focus on client relationships contribute to a third reason for success, he said: "They have a keen ability to anticipate how consumer trends will impact the clients they serve."
***
To get some idea of the type of work that CapTech does, consider how things have changed in one of the industries it serves: the hospitality industry.
CapTech works for three of the 10 largest hotel chains in the world, McQueen said.
"The technology and business solutions we are providing are helping them transform the way they do business on a global scale to compete in their changing competitive landscape and digital world," he said.
Hotel customers now expect not only to find and book a room either from a computer or smartphone, but check in to the hotel with their mobile device, McQueen said. Some hotels are even adopting technology enabling customers to open their room doors with their phones, and order room service or fresh towels.
"Customer experience" is the major driver of innovation. That means businesses can't just offer a smartphone app as a panacea, Schoenfelder said. "They need to have services secured in the cloud that provide experiences across every device," he said.
CapTech also has customers in the banking industry. Those clients can't just offer services through smartphone apps anymore, Schoenfelder said. "I need to be able to find an ATM and know how much money I have in my account using my car's Apple CarPlay. I need to be able to look at my watch and be reminded that I am missing a payment."
The company also works with one of the major national theme parks to improve its customer experiences. CapTech built an app that gives visitors to the park a street-view approach to guide them through the park. It also gives information on wait times for rides and offers promotions to patrons during their visit.
Technology is in "a hyper-evolutionary growth mode now – a Darwinian-type competition where there are millions of ideas out there that are being developed in R&D," Holdych said.
Data analytics is becoming increasingly important, and companies need tools to wade through the massive amounts of data.
"Ten years ago, we used to have to decide what we wanted to measure, and then six months later we would look at the results and come up with an opinion," Schoenfelder said. "Now, every single thing is being measured all of the time.
"We can ask questions whenever we want to, and change the questions we ask because we now have the computing power to store and analyze orders of magnitude more data."
To stay on top of the technology wave, CapTech has an internal research group including practice area leaders and account managers that meets regularly to assess the latest trends.
The company puts out a quarterly report on those trends for clients.
"Based on this group's experiences with clients, we update the key technology trends we are monitoring," McQueen said. "When we meet with prospects and clients, we share these insights and ask for their input as well.
"Through this collaborative process, we are collecting real-time trends on the fast-changing technology industry. We use this research to determine what services to invest in."
Source: Richmond Times Dispatch, November 7, 2016, Section E, http://www.richmond.com/business/local/metro-business/article_3e1dca1a-29cd-52a4-ba12-8d6df70eb794.html
By John Blackwell, Richmond Times-Dispatch