Blog | March 5, 2018
2018 Leadership Q&Amp;A | Denver Office Lead Mark Fitzgerald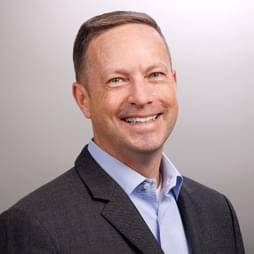 What are you most excited about as we go into 2018?
I'm most excited about the opportunity for CapTech to establish relationships with more clients in the
Denver Metro area
. The capabilities that CapTech brings align well with the struggles and opportunities in front of both Fortune 1000 and middle market Denver companies today.
What's unique about the culture of Denver and how does that play into CapTech's presence in the market?
I've always found that Denver is a market where people are really open to networking and collaborating. People will take meetings and are eager to learn from each other. It's a low ego city. Coloradans are multi-faceted in their lives. When you ask somebody here what they do, the last thing they list is their job. That aligns well with the way CapTech values
work/life balance
. We remember that work is only part of what defines each of us and encourage our employees to make time for the other things that are important in their lives.
What CapTech core value speaks to you the most?
Intellectual curiosity
is the most compelling to me. The idea that we give our employees space to spend time researching, growing and working in areas that are personally intriguing and interesting to them is very empowering. It allows us to do things that may not make business sense immediately, but could pay dividends down the line. When we create an environment where people are challenging themselves and we're enabling them to grow and think differently, I believe that directly translates into the high value that we deliver to clients.
What made you most interested in working at CapTech?
The first thing was the people. CapTech is a low ego environment where people are very focused on creating value for clients. I could tell that the people of CapTech really do live by the core values they've defined for themselves. The second thing was the opportunity in the Denver market for the services that CapTech provides. Finally, CapTech's expertise resides in areas that organizations are going to need to be focused on in the coming months and years. We're really well placed for future success.
When you're not in the office where can we find you?
First and foremost, I'm spending time with my family. I've gotten really good at driving carpools for my three girls. We enjoy skiing together as a family as well. When I'm not with the family, I love getting out for a run and enjoying Colorado's abundant sunshine.