Blog | January 12, 2021
A Discussion With Paralympian Nicole Roundy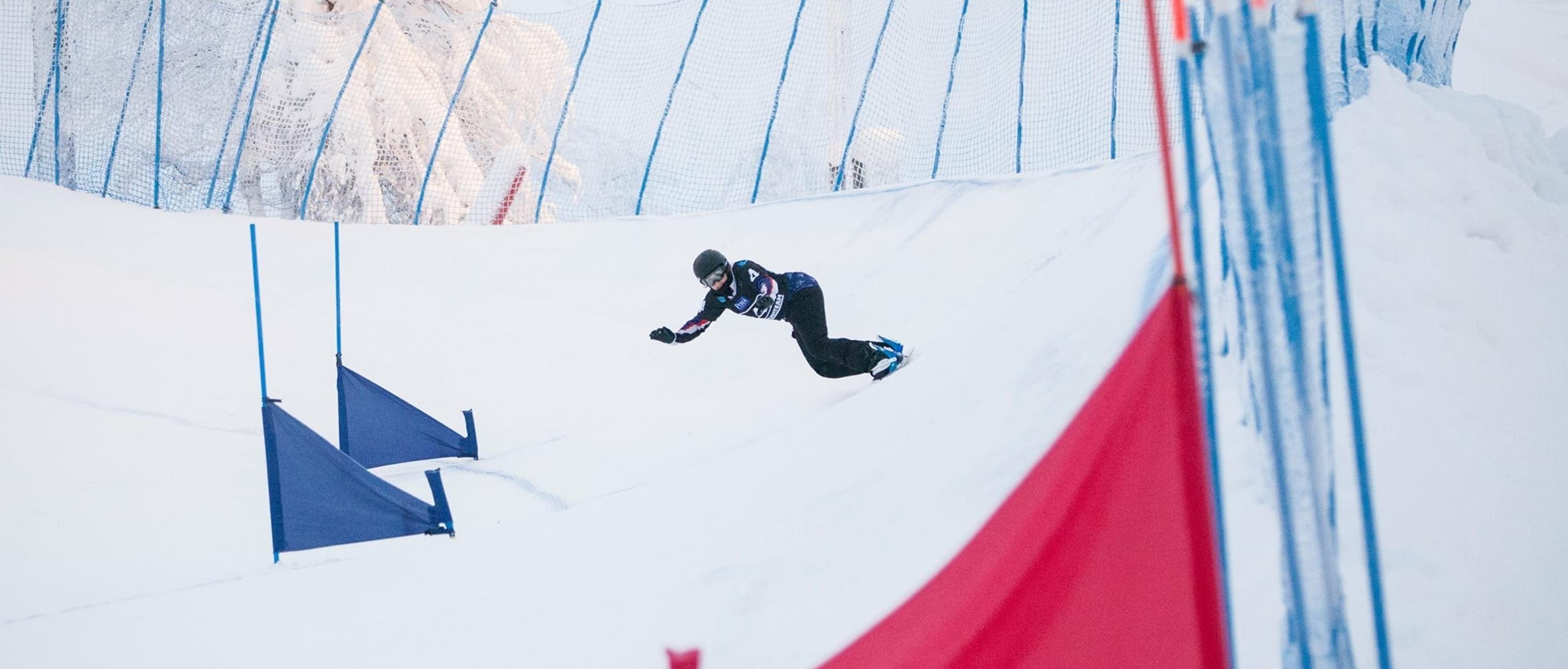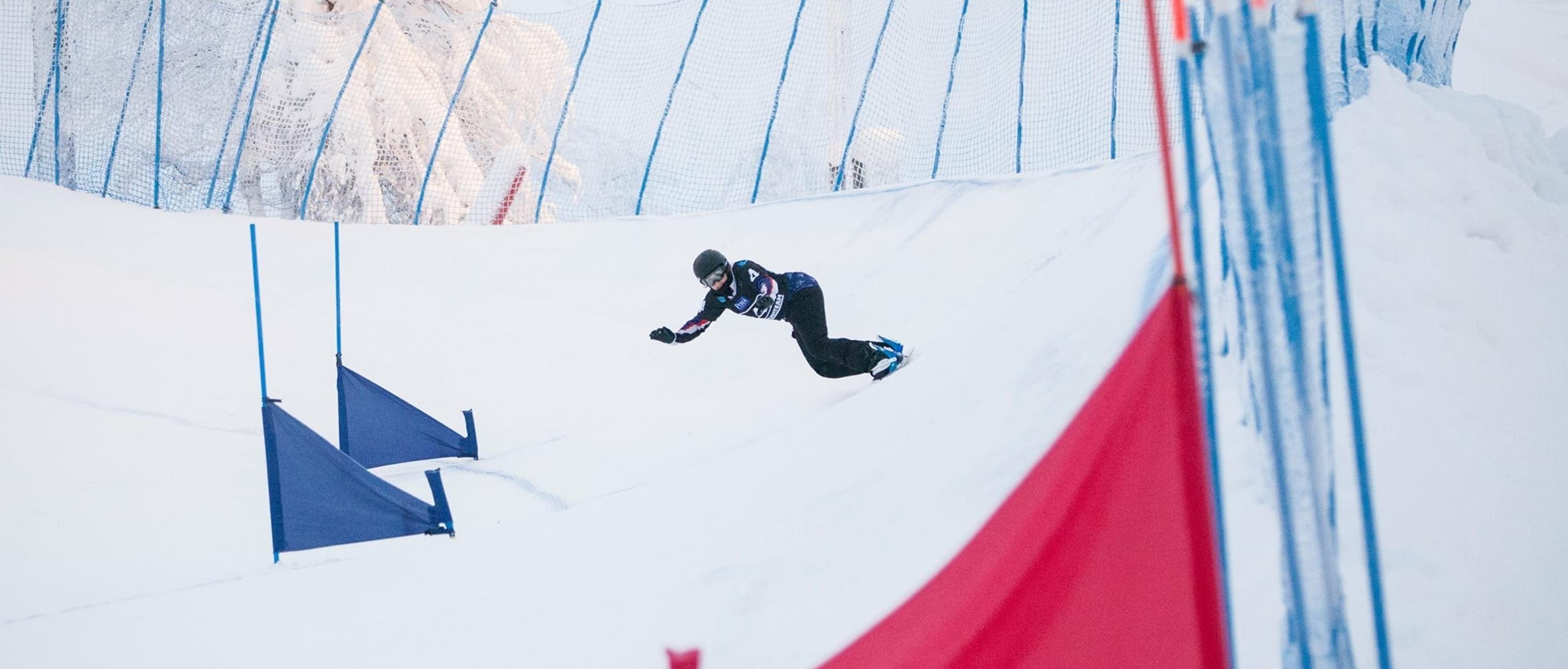 In support of National Disability Employment Awareness Month, CapTech was honored to host a discussion with US Paralympic Snowboard Team member Nicole Roundy.

Nicole lost her leg in a battle with bone cancer (osteogenic sarcoma) when she was just eight years old. In 2006, she became the first above-knee amputee, male or female, to compete in adaptive snowboarding. Nicole's accomplishments spearheaded global demand for prosthetic knee technology and played a fundamental role in the introduction of snowboarding as a Paralympic sport.

Nicole's conversation with CapTech presents candid perspectives on overcoming adversity, harnessing the power of technology, and adapting to conquer life's biggest challenges. What follows is a lightly edited Q and A.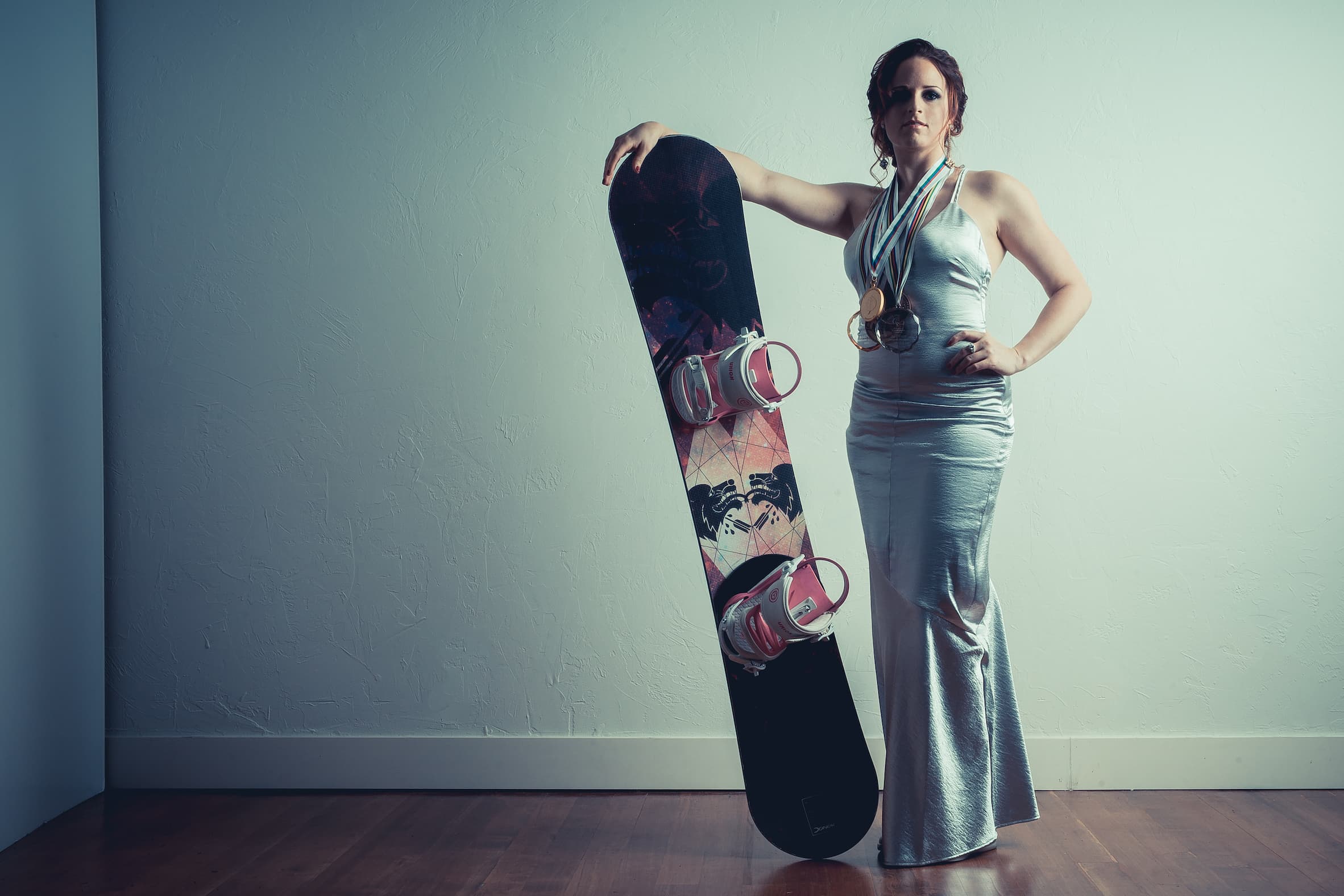 How did you first get into snowboarding?
I was watching the 2002 Winter Olympic Games in my hometown of Salt Lake City and thought the snowboarders were having so much fun. They were surrounded by this happy, energetic community. I immediately thought, "Yeah, I want to do that!" Unfortunately, at the time, there wasn't really an opportunity for adaptive athletes like me to participate.

Two years later, I got a call from the Children's Hospital to say they were putting together an adaptive ski and snowboarding program for teenagers. They weren't sure it was going to work, but I wanted to give it a try. It was a painful four days! But by the end of the camp, I was linking my turns, making it down to the bottom and laughing. I could have seen the experience as really frustrating but, for me, it was a big win just to be out there.

When did you set your sights on the Paralympics?
When I first started, Paralympic snowboarding wasn't even a thing. There weren't enough athletes to consider it – maybe 20 in the world. But every year, participation in the sport grew and so did my skill and level of commitment.

By 2009, I had decided I wanted to be an athlete full time. But I knew the only way to do that was to compete at the Paralympic level. Sure, there were other competitions, but in adaptive sports, only competing in the Paralympics gets you access to sponsors and the kind of support you need to do it professionally.

What were the barriers to getting snowboarding added to the Paralympic roster?
The biggest issue was really the prosthetic technology itself. Up to that point, prosthetics were only designed to walk. But your body is capable of a wide range of motions. It can be smooth and stable, or powerful and explosive.

I had a friend who had built a prosthetic out of a mountain bike shock and a metal frame. The shock provided the explosive energy you need to simulate a natural knee. But that technology was built in a garage, not covered by insurance, and definitely not widely available.

It took about eight years for prosthetics based on this concept to come onto the market worldwide. And, of course, you need to have a deep enough roster of athletes competing at a high level in many countries for the Paralympics to consider adding a new sport. We were initially told "no" for being included in the 2014 Sochi Winter Paralympic Games, but after a lot of advocacy from the adaptive sports community and supporters, we were admitted.
After years of training and advocating for Paralympic snowboarding to exist, you finally had a chance to represent the USA at the 2014 Sochi Games. What was that like?
It was just unbelievable – an incredible moment. I'd just won a bronze medal at the World Championships a month before and I thought, "I can do this. I'm ready to represent my country."

But things didn't happen the same way as the picture I had in my head. I ended up finishing in eighth place. It was tough, and I definitely took myself down a few notches. It can be hard to let go of your picture.
What happened between the disappointing finish in Sochi and the next Paralympics in PyeongChang?
I made a very conscious decision about a year after Sochi that, yes, I was going to go for the Games again in 2018. I made the commitment and really threw myself into it – all the sacrifices, the hours in the gym, everything. I really went after my dream of winning a Paralympic medal. I finished fourth in Korea – just off the podium. It was a much more competitive field and I rode well. But it hurt to be so close and still miss winning a medal.
After PyeongChang, you decided to retire from competition. How would you sum up your career?
It was definitely a journey. I can say with confidence that I'm proud of my career and all the effort I put out there, even though I never won a Paralympic medal. I've traveled the world, met incredible people, and made amazing friends. All of that is more important than a medal. A medal that, at end of the day, would just sit in a box.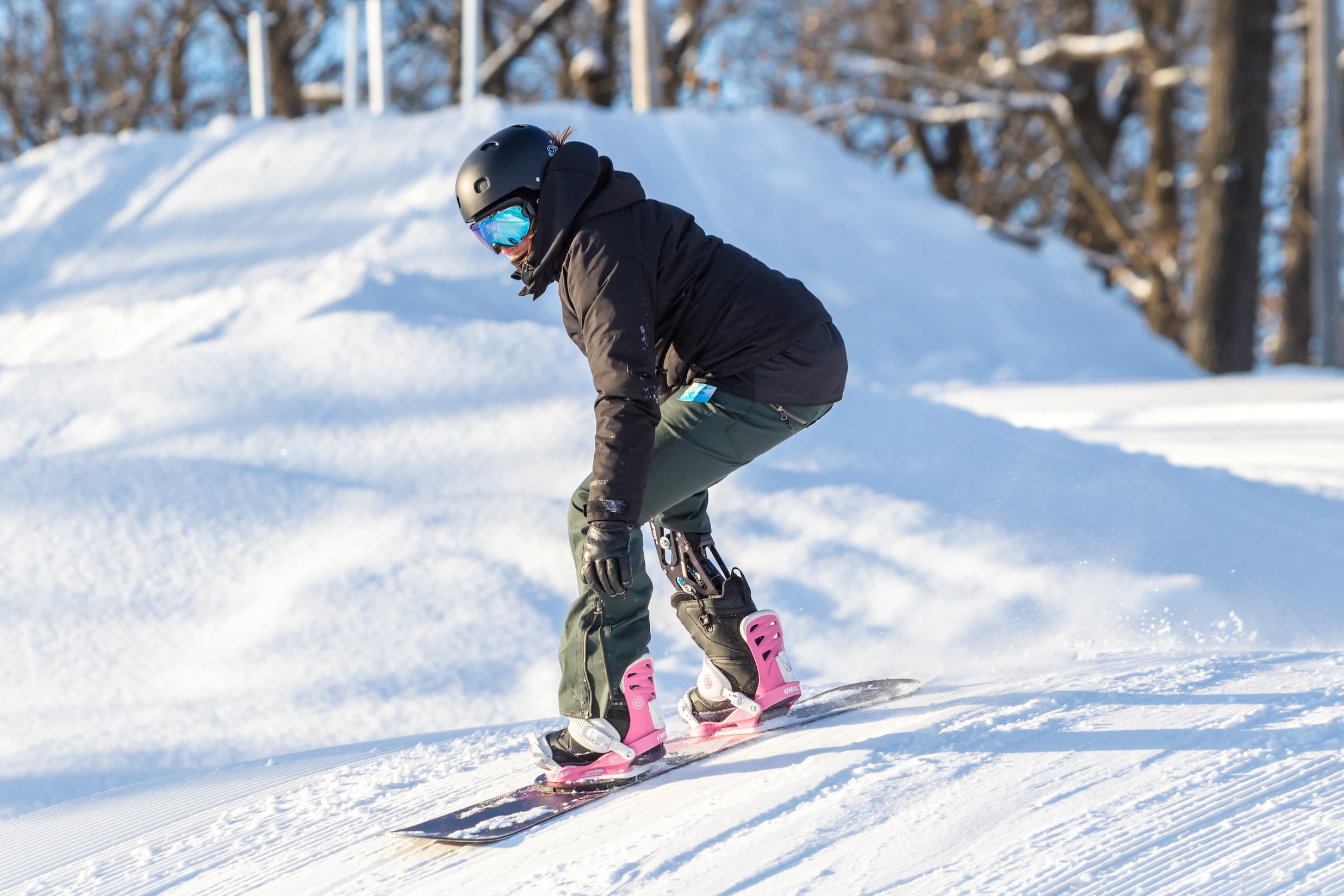 How have the lessons you learned through sport translated into your life off the mountain?
Most notably, the work ethic and determination I developed as an athlete have carried over into everything I pursue. I've learned how to be flexible, to just swing with the punches. There are so many things we don't have control over. I think we can all relate to that in 2020!
Also, being part of a community that successfully got snowboarding into the Paralympics after so many years of rejection, it really raised my confidence. I'm a better advocate, not just for the causes I'm passionate about but for myself. I'm okay asking for what I need.

How can all of us support the people with disabilities in our lives or workplaces who may not be as comfortable self-advocating?
Always remember that you should not assume. Definitely don't do something for someone automatically – just ask if you can help. To me, being inclusive means that you notice, and you ask, but you're okay if the answer is "no thanks."

What are some of the ways people can get more involved with supporting adaptive sports?
There are so many ways. One of the easiest would be to see if there's an adaptive sports center near where you live or travel. Programs are always looking for volunteers. You can help out on a regular basis or just for a few hours. Some people make volunteering at an adaptive ski or snowboard program part of their annual vacation.
You can also get involved using your professional skills. For example, I'm on the board of an organization called Move United, which provides support for hundreds of local adaptive sports programs. We're always looking for help with things like grant writing. You definitely don't have to be an athlete or have special training to get involved. Just have the confidence to take that first step, reach out, and be open to where it might lead.
Related links:
• Move United
• Nicole's Website
• Nicole's Ted Talk: The Science of Snowboarding – A Fembot Perspective

Read more about Diversity, Inclusion, and Belonging at CapTech.