Blog | April 2, 2020
A Wearable for Safety & Discovery in the Great Outdoors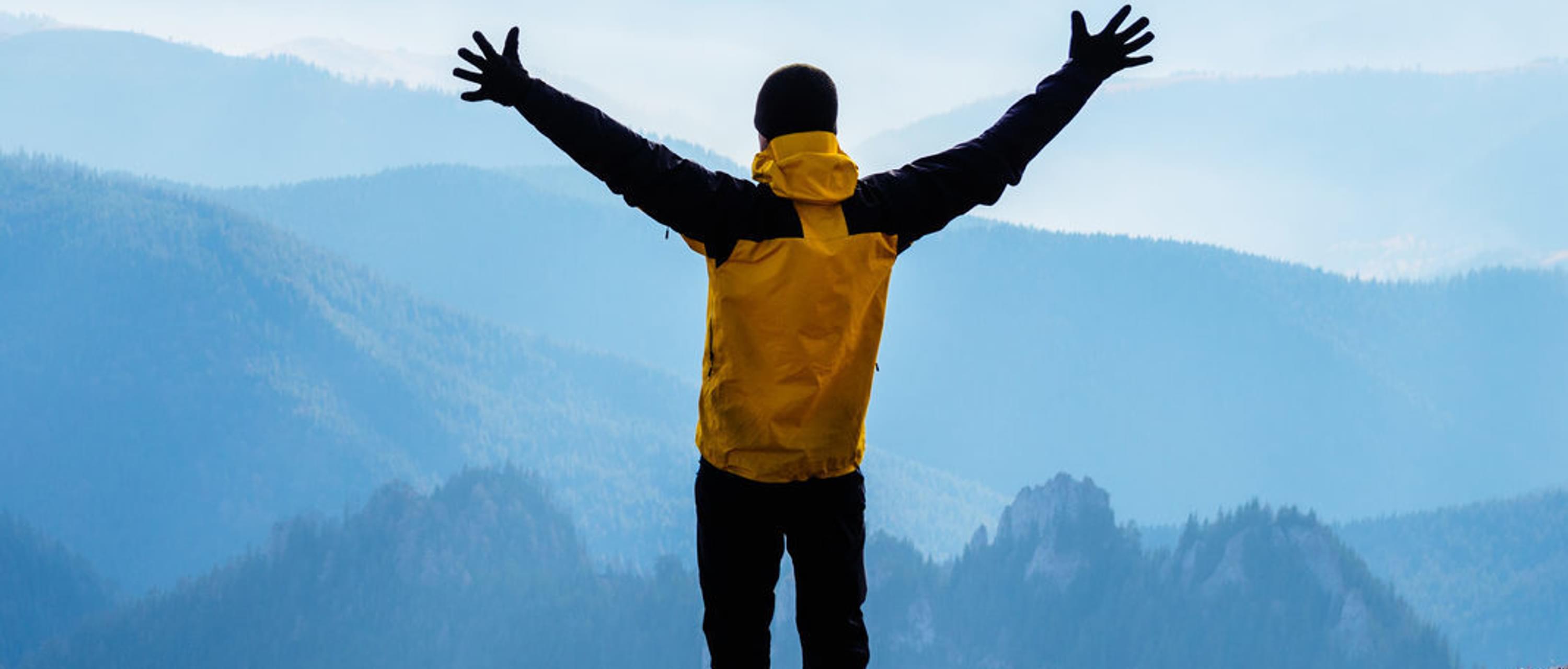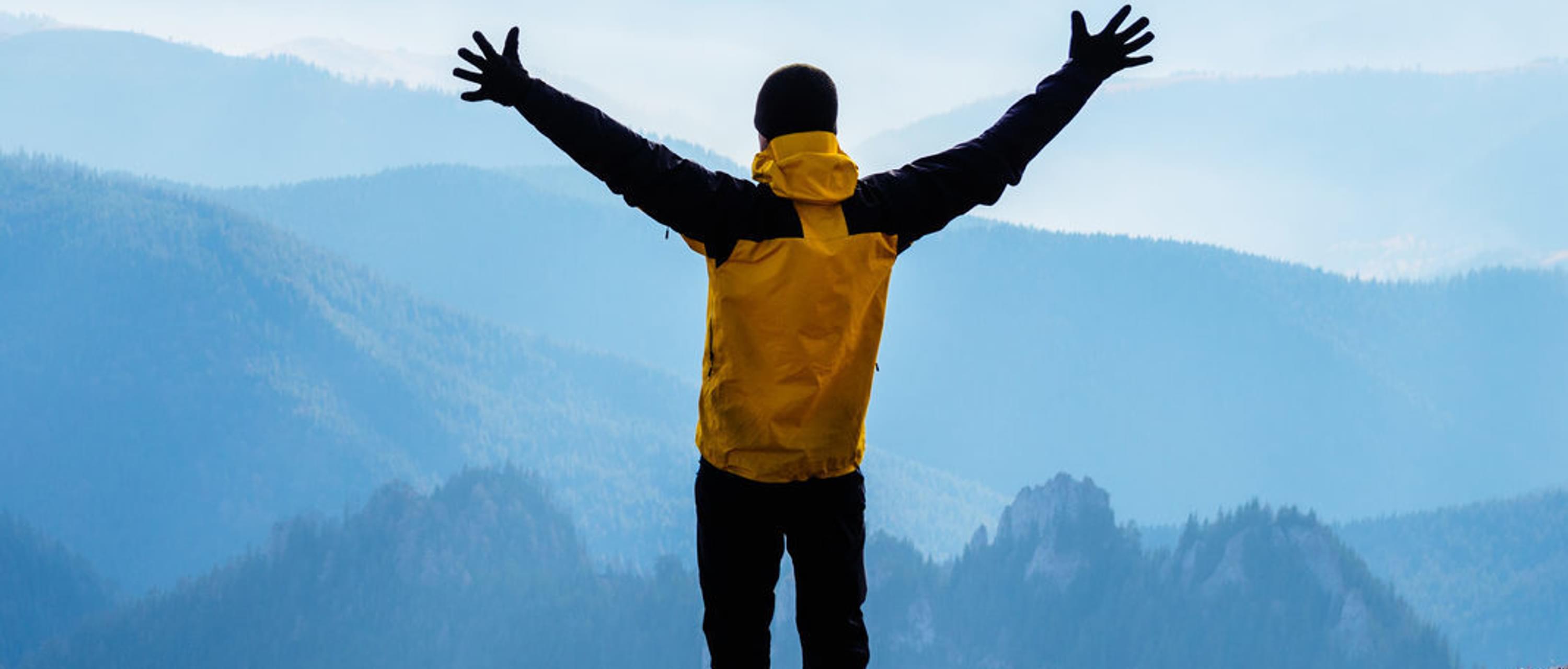 Recreational venues, such as public parks, are places that refresh and inspire so many people. They are places for adventure, exploration, or simply a breath of fresh air. But how can technology assist with safety and security in these unique locations?
CapTech's semi-annual Innovation Challenge asked teams to develop unique solutions centered around wearable technology, and our Charlotte team used the U.S. National Whitewater Center, located in Charlotte, North Carolina, as the basis for our work. We focused on how wearable devices could help visitors and staff alike. Our solution, paired with a corresponding mobile app, collects data on a guest's activity and location, as well as trail traffic and activity wait times, while also including emergency notifications automatically triggered by certain movements, such as a rock climber's fall. In this way, wearable technology meets the great outdoors in a manner that is useful, clear, and easy-to-handle.
Our Concept
The final concept presented by our Charlotte team was a two-part solution consisting of a wearable device that collected information and a mobile application to give staff and customers access to the collected information. The device attaches to users' clothes, beltloops, or equipment, as guests of the Whitewater Center typically store all personal items while participating in activities like whitewater rafting, zip lining, and climbing. Staff would distribute and collect the wearables at the center's entry points. Each wearable device connects with the mobile app using a unique 4-digit number found on the back of the device. Once paired, guests have access to an interactive map with the ability to explore the facility's activity details and trail traffic.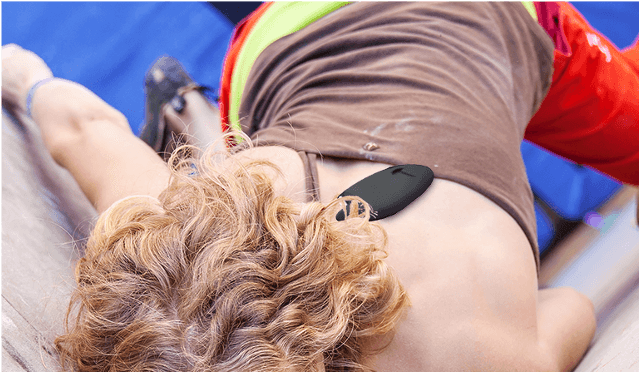 Staff members would use the app to collect data about guests' activity and location, as well as live views of crowd and staff distribution on site at the venue. The devices also monitor for unusual activity (such as fall detection), and distress signals are automatically triggered in the case of an accident.
In addition to live data collection, this information can be used to develop trends on trail traffic and activity wait times, as well as to forecast crowds for future dates.

The river-rock aesthetic of this wearable was informed by the Whitewater Center's brand and underwent several rounds of prototyping and ergonomic testing before reaching the final design.
Technology Explained
In order to propose the most realistic solution possible, our Charlotte team chose to base our wearable on an existing technology stack. A local company, Opal, specializes in location tracking hardware and basic integration. By leveraging a relationship with them, we were able to base decisions on real data and focus on implementation.
Opal devices capture information using a low-power, wide-area network technology known as LoRa. LoRa devices have chipsets that connect sensors in small devices, like wearables and IoT, to the Cloud, which enables real-time communication of data and analytics. These chipsets communicate with permanently installed envoy units called gateways. The gateways upload data to a cloud, in this case AWS, a powerful, secure, scalable and inexpensive option for the USNWC to capture actionable insights related to guest safety and security.
Using LoRa, devices up to 500 meters apart can connect, and this connection can penetrate through obstacles such as dense walls and across differences in elevation. By deploying multiple units with overlapping receiver signals, we can create a mesh network of coverage to keep the main facility and outlying trails and natural areas covered.
Due to the outdoor nature of the product, it was important that the devices require minimal energy. With a prolonged battery lifetime of up to five years, the LoRa beacons are low-maintenance, long-lasting devices perfectly suited for facilities and use cases such as the Whitewater Center.
LoRa technology also features end-to-end AES128 encryption, mutual authentication, integrity protection, and confidentiality. Since the devices will be distributed and collected within the center, users' location information will only be accessible while knowingly wearing the device while in the center. The devices do not collect or transmit data once they leave the facility; no data can be transmitted by the devices off premises. This restriction is supported by a research study we conducted to understand how users become comfortable with location-tracking technology.
Conclusion
This project combined the skills and talents of our team to develop a solution that is practical, flexible, and innovative. With this holistic approach, we've established a template that is suitable for a variety of organizations with potential use cases in recreational, construction, workplace, and industrial settings. This innovative solution brings critical information to the fingertips of both guests and staff of the US National Whitewater Center and beyond.