Blog | September 21, 2023
Experience Power Recap: Revolutionize Customer Engagement with AI and AR
Last month, CapTech had the privilege of joining leaders and innovators in the power generation and distribution space at the Experience Power 2023 conference in Savannah, Georgia.
During the conference, I had the opportunity to share some insights on a topic we've found to be impactful to partners we've worked with in this space — customer engagement. This has historically been an area with opportunity for improvement within the energy and utilities industry.
Now, with the growing popularity of emerging technologies like artificial intelligence (AI) and augmented reality (AR), using data to develop a more personalized customer experience is more achievable than one might think. In the presentation, we examined several real-world applications and discussed how improving the overall quality of customer engagement can have a positive impact on conversions for customer-facing programs and products that utilities care about.
To determine how best to utilize emerging tools like AI and AR to improve customer engagement, it is important to understand the impact these technologies have had on customer expectations since their arrival. The reality is, as more businesses begin to capitalize on this new tech, customers have come to expect that same quality of experience elsewhere.
Real-world examples of these technologies abound. AI is already impacting our everyday life, powering the recommendation engines behind YouTube, Spotify, and Netflix. And AR is becoming more prevalent outside of mobile gaming — we can now visualize accessories or clothing on our person with apps like Warby Parker's, preview furniture in our living rooms with Ikea Place, and even see virtual wayfinding markers in the real world in flagship map apps from Apple and Google. Increased adoption of these technologies within daily life is what's building customer expectations for high-quality, personalized experiences. This is where we have an opportunity within the energy and utilities industry.
Utility providers contend with some challenging historical perceptions when it comes to customer engagement. For example, think about how often you communicate or interact with your utility provider. Regular communication between a customer and their provider often either involves a billing statement or a notification regarding a service outage, something we'd prefer to be as infrequent as possible. Customers may also view utilities as monolithic entities, assuming they're so large and serve so many customers that feedback or concerns individual customers may never be acted upon. These combined challenges contribute to an experience that falls short of the growing expectations for customer engagement.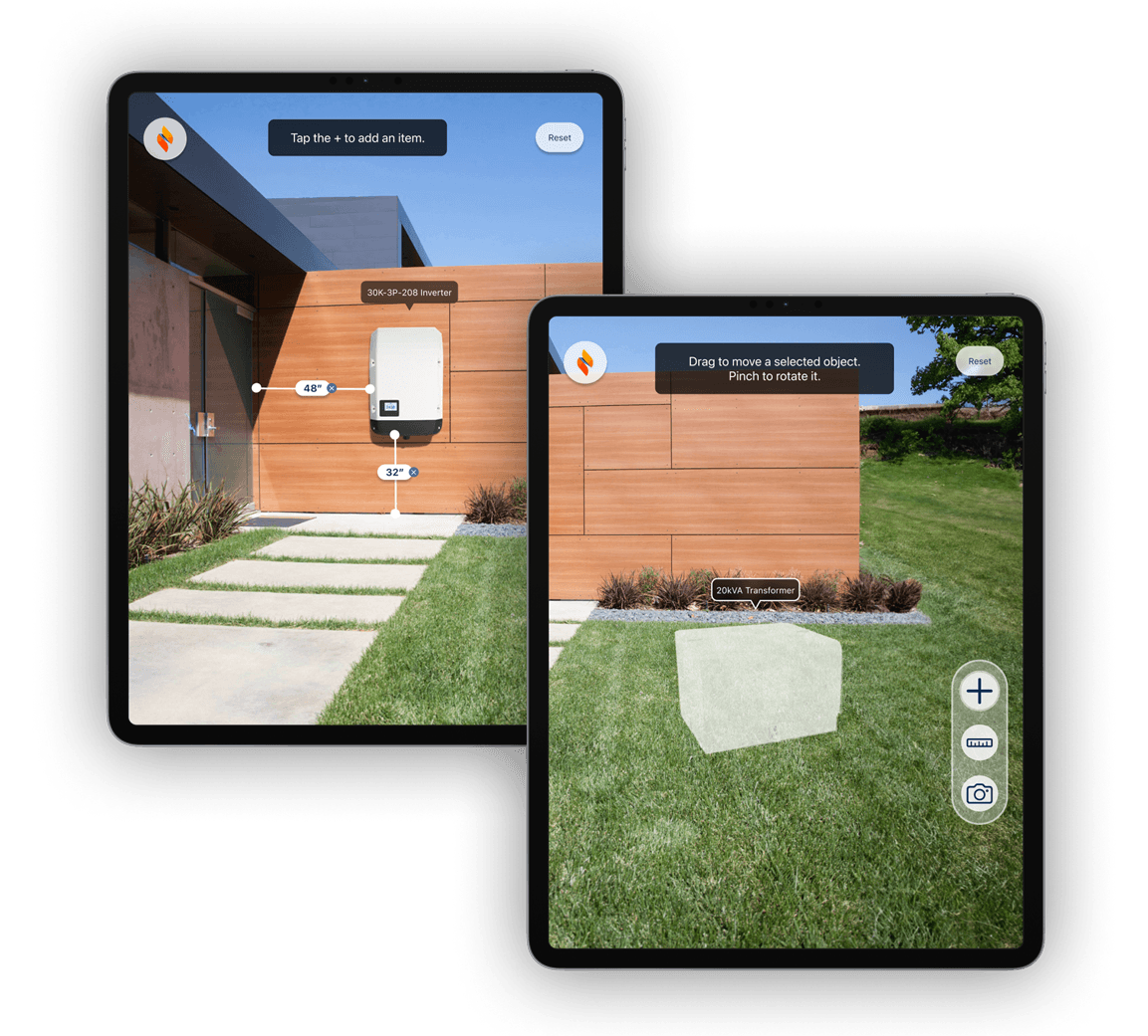 Let's explore a real-world example of how this might play out. A loyal customer of a local utility provider is struck by a prolonged power outage. his customer makes repeated calls to customer service across multiple days, and never has an ideal experience over the phone. They're never provided with any new information, the information they do receive is not particularly valuable, and their previous calls are never acknowledged. Maybe they don't always make it through to a real person, and instead get a message directing them to the same outage map they've been looking at for several days. This cycle continues until power is restored — the customer is happy to have power back, but they're left feeling neglected and frustrated from their failed attempts to have meaningful communication with their provider.
The following week, a customer outreach specialist from the provider shows up at the customer's door with a pitch for a new undergrounding initiative. When the conversation begins, it becomes immediately clear to the customer that this representative has no knowledge of the incident they dealt with the previous week, reinforcing the feeling that the provider is out of touch. This results in the customer turning away this representative with little interest in the initiative.
There are several takeaways from the scenario, but I'd like to focus on the underlying missed opportunity to deliver a more personalized customer experience, one that provides more relevant information, builds goodwill, and has the potential for a positive impact on the conversion rate of the associated program.
Let's think creatively about how emerging technologies could be leveraged to improve this customer's experience. As a starting point, consider existing data we have about our products and our customers, including any service issues, that can be used to drive solutions. We can leverage AI to ingest this data and help us tailor a message that is more valuable and engaging for this customer. The result could take several different forms — a script of talking points for a customer service representative, or even a chat bot if 24/7 support is important.
Consider what this might look like in the customer interaction from the previous scenario. When the customer calls today, maybe they hear something along the lines of:
"Hello, what is your address? I'm showing an estimated resolution time of 5 pm on Friday. Please check back for more information later."
With a personalized, tailored message, the customer instead could hear:
"Hi Mrs. Smith, thanks for touching base. No change since we chatted yesterday evening – I'm still looking at a resolution time of 5 pm on Friday, but we have received reports from nearby subdivisions that power is coming back sooner than expected, so keep your eyes peeled."
This is a subtle but powerful change in messaging that can help this customer feel more supported. It might have previously been unrealistic to expect that we could generate communications of this quality on the fly when a customer calls in, but AI makes this possible. We could even apply a similar solution to the follow-up from the customer outreach specialist the following week. A more personalized message here could allow this representative to reference the incident from the previous week in communications with the customer and leverage it as a talking point for the undergrounding initiative.
AR can also play a role in improving the outcome of this customer interaction. Not only can AR improve visual storytelling, but bringing an exciting AR experience to customers can help meet their rising expectations for high-quality engagement.
We've heard from many clients that obtaining homeowner approval for undergrounding is one of the more challenging customer interactions they experience. Based on this feedback, CapTech developed the VISTAR app, which is designed to visualize equipment installation using augmented reality.
AR can be used in this customer engagement to remove the guesswork around exactly what this equipment will look like when it's installed on a homeowner's property. Its exact appearance, scale, and position can be replicated and placed precisely using GPS & LiDAR sensors. The app can even visualize realistic lighting effects and occlusion behind existing structures or landscaping. Providing this type of experience increases customer confidence in the result of the project and can have a positive impact on the rate of easement acquisition. It also provides that "wow factor" that helps meet rising customer expectations.
Using readily available data, utility companies can deliver a high level of personalization to customers, create an engaging experience that exceeds their growing expectations, and build trust and confidence. This creates a higher quality of engagement with customers, and higher conversion rates of the programs and products tied to the utility company's goals and initiatives.