Challenge

According to statistics collected in 2016, 80% of Americans between the ages of 30 and 54 believe they will not have enough money saved for retirement. That's why a top 3 US bank wanted to make sure their customers could easily understand how their actions today could impact their retirement readiness tomorrow. The bank had a static retirement readiness visualization tool it wanted to update so users could unmistakably see if they were on track to meet their retirement goals or not.

Results

Since its launch, the enhanced tool made it significantly easier for clients to see how saving today will affect their retirement. The tool was also recognized with a gold medal at the Corporate Insights Retirement Plan Monitor Awards for excellence in the digital user experience the tool offers prospects, clients and advisors. The US bank's retirement line of business has seen an increase in retirement plan sales to plan providers as well as increased engagement from plan participants in their retirement accounts.
Retirement as Clear as a Crystal Ball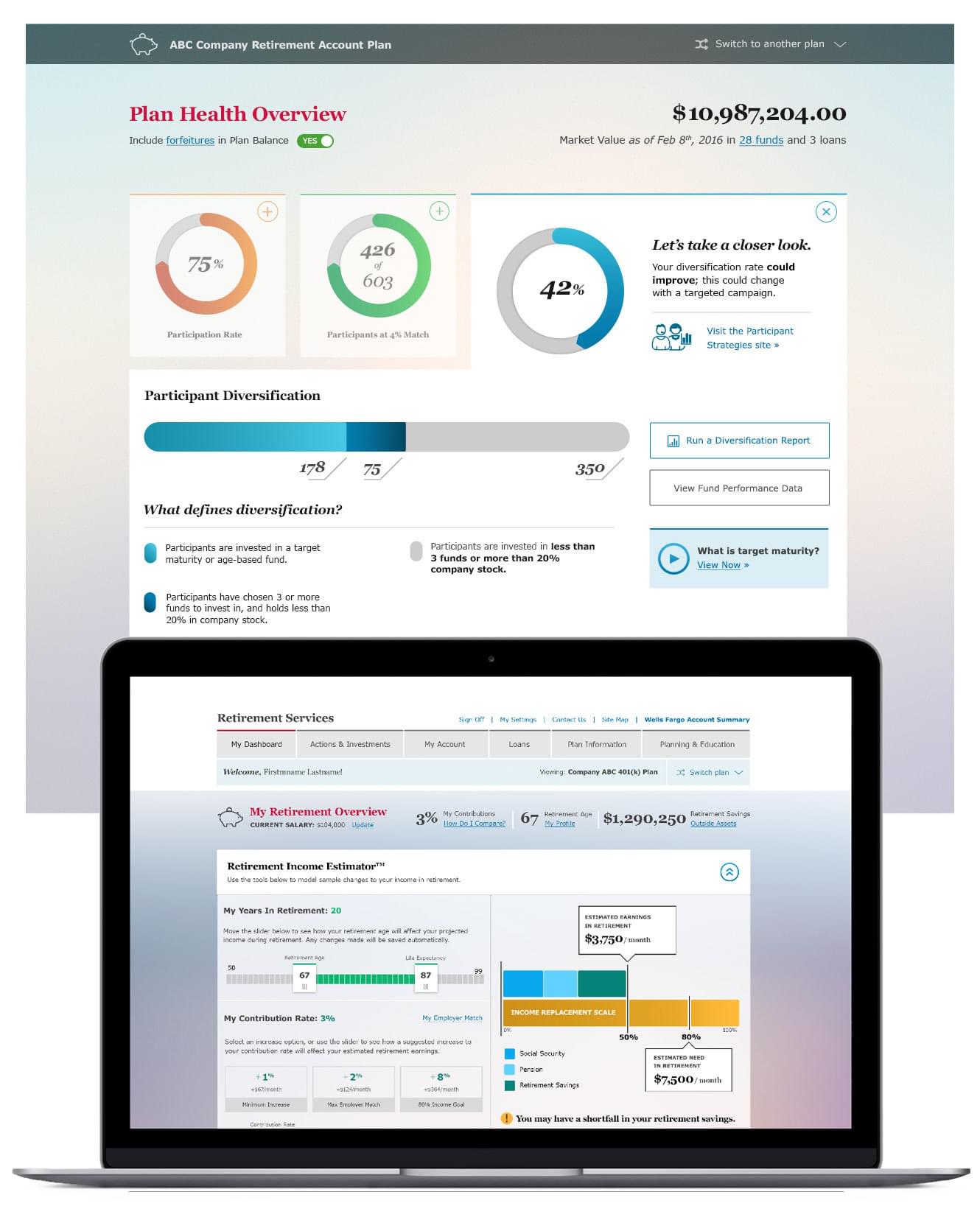 We partnered with the bank in hopes of portraying retirement in a visual way as something tangible and achievable.