News | May 30, 2016
America Does Digital Better, According to New CapTech Study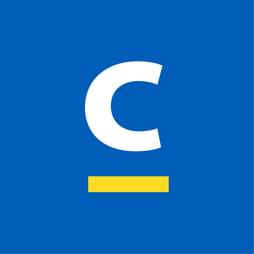 New research uncovers dramatic shift away from hiring offshore and risking product quality, project delays and diminishing cost advantage
Richmond, VA – May 30, 2016 – Businesses that want to win, serve, and retain customers on digital platforms are increasingly turning to American IT firms who can get them to market faster with more effective customer engagement solutions than offshore providers, according to a new study released today.
New numbers reveal that 63% of IT sourcing decision makers will hire more onshore third-party service providers for digital transformation projects in the coming year. Late projects, poor communication, poor quality, and escalating total costs were cited as the main reasons for bringing offshore work back onshore. The survey found that U.S. service providers deliver more value and consistently better results for meeting the demands of today's digitally empowered customers. A key driver behind this outcome is that onshore services are more grounded in agile development. Using the agile approach provides U.S. firms with a distinct advantage in being able to quickly deliver complex and innovative applications that are functional, scalable, maintainable, and secure, the study found.
The study, "Onshore/Nearshore Services Thrive in the Age of the Customer," a commissioned study conducted by Forrester Consulting, a global research and advisory firm, on behalf of CapTech, was released in May 2016. CapTech is a national IT consulting firm that that bridges business needs and technology. CapTech serves as a trusted adviser to some of the largest companies in the United States in the retail, banking, utilities, hotel and entertainment industries, including a number of clients ranked in the Fortune 50, as well as some of the largest state governments in the country.
Commenting on the findings, CapTech's Chief Technology Officer, Vinnie Schoenfelder, said, "More business than ever before is conducted in a digital space, and consumers are quickly moving towards deeper engagement through mobile devices. Consumers are looking for rewarding experiences, and they move quickly in search of them. As a result, we are seeing a fight for customer engagement and brand affinity. In this environment, there is no bigger cost than the lost opportunity of a great design. Digital transformation is about developing complex consumer and business applications, doing it quickly, and analyzing and responding to customers' shifting demands. A well-engineered transformation is your best opportunity to delight a customer and win them as a long term advocate. This research shows the importance of three components: engineering discipline and rigor, agile development practices, and mature DevOps. And it finds that U.S. services firms consistently get businesses to market quickly with more innovative and targeted solutions because they excel in these areas."
An IT Director for a Forbes Global 2000 Consumer Packaged Goods company, and a CapTech client, said, "Outside of some of the simpler projects where our processes were very mature, the move to an offshore development partner has seen a decrease in overall quality and on-time delivery. We are looking to bring the work back from our offshore provider for smaller onshore partners to meet the same need. We have learned that they tend to be more agile, better at dealing with ambiguity, and they provide the much needed ongoing technical thought leadership our former partner completely lacked. It is my expectation that this move will be close to cost neutral, given much improved initial quality in delivery and less overall hours required to produce results."
The study reported four key findings:
The study reported that the need to innovate when building customer engagement models for the digital world has disrupted conventional approaches. The importance of continuous development of consumer-facing digital technologies has led to the growing adoption of agile development methodologies, which creates the need to partner with U.S. professional services companies.
Outside services play a key role in the age of the customer. Companies are turning to outside providers to help improve the customer experience, improve product quality, accelerate time to market, and transform business processes. This reliance on outside services will grow significantly over the coming year.
US enterprises will increasingly look to partner with onshore providers. Enterprises will be shifting their sourcing strategy to focus even more on onshore partners for digital transformation projects, with nearly two-thirds predicting they will hire a greater percentage of onshore providers over the next 12 months.
Onshore and nearshore providers are the ideal partners for digital transformation projects. While offshore providers are suitable for certain projects, onshore and nearshore partners are viewed as best suited to handle customer engagement, organizational transformation, application development, and data and analytics projects.
Offshore project quality can fall short. Overall project quality is believed to be higher using onshore firms. Project pitfalls offshore can include security concerns, delays, and poor quality creating need for rework, which drives up costs and increases time to market.

The Study Provides Tips for Selecting the Right Partner for Successful Digital Transformation
Business leaders looking for a playbook for selecting the right partner for digital transformation initiatives can look to this study for recommendations. The study reported that the type of provider selected can improve prospects for success, but how a business engages with that provider has the ability to make or break digital transformation projects. In order to set up a project for success, it is critical to validate key capabilities in potential partners and manage directly to those capabilities. When you are evaluating a provider, it is recommended to focus on three key elements:
Expertise. Do not assume that just because a third-party provider offers a particular service that it has the expertise that maps to your specific needs – no two projects are alike. A good partner should not only have qualified personnel with the skills needed to execute your digital transformation project, but it also needs to have experience in your industry and an awareness of how that may affect the design and execution of the project. Further, project success is contingent upon your provider having a clear understanding of requirements upfront – without it, you run the risk of encountering project delays because rework is needed to fix errors.
Technical capabilities. One of the primary goals of any project is to get a high-quality, error-free deliverable. Ensure that a prospective partner has a track record for high-quality architecture as well as quality assurance checks in place throughout the project. Going hand in hand with high-quality architecture is making sure the final deliverable will integrate with your infrastructure. If the final product doesn't work with your current environment, you could find yourself back at square one. Make sure potential partners are able to outline how the deliverable will integrate with your existing systems and identify any potential integration issues upfront.
Project management style. Smooth project delivery hinges greatly on day-to-day interactions with your provider. Lack of communication can lead to a host of issues, including the issues with the deliverable and project delays. Have suppliers build regular calls or emails into the project plan to ensure you are kept up-to-date on the progress of the project and can address any issues that may arise in a timely manner. Regular communications can also aid in managing timelines and keeping your project on track. When issues do arise and you need to make changes to requirements or the project scope, it's important that your partner has the capabilities in place to quickly adapt. Suppliers that use an agile development methodology are continuously evaluating every aspect of a project – including requirements and design – throughout development. Iterative work cycles, or sprints, give teams the opportunity to make adjustments over the life of the project. This approach can not only speed time-to-market but also result in a lower total cost.
A copy of the study is available on CapTech's website www.captechconsulting.com.
About CapTech
CapTech is a national management consulting firm that bridges the gap between business and technology. The company is headquartered in Richmond, Virginia and has offices in Atlanta, Baltimore, Charlotte, Chicago, Columbus (Ohio), Denver, Orlando, Philadelphia, San Francisco, and Washington D.C. CapTech delivers transformation, customer engagement, data & analytics, and custom IT solutions for private companies, public companies, and government agencies. The company's collaborative approach helps organizations grow their business, engage with customers, and turn information into powerful data assets. CapTech was ranked on the Inc. 5000 roster of fastest growing companies for nine consecutive years. In 2016, Forbes ranked CapTech in America's Best Consulting Firms in six categories: Data Analytics & Big Data; Digital Transformation; IT Strategy; Marketing, Brand & Pricing; and Organization. CapTech was selected as the #5 Best Firms to Work For 2015 by Consulting Magazine and its internship Elevate ranked #2 in the country by Forbes and Vault.com in 2016. Learn more about CapTech on its website www.captechconsulting.com.