News | December 27, 2017
CapTech Inaugural National Food Fight Raises Over $40,000 for Food Banks Across the US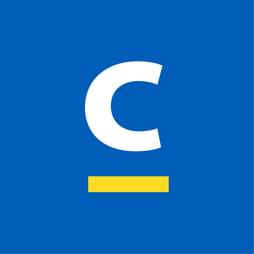 Launched in 2013, the annual CapTech Food Fight for FeedMore has donated a combination of food and funds to provide more than 200,000 meals to those in need in the metro Richmond, VA area over the past five years. This year, CapTech expanded the Food Fight program to all its markets across the nation. This friendly competition pitted CapTech consultants and corporate teams against each other to raise money to help feed hungry families. In its inaugural year, the national CapTech Food Fight raised over $40,000 for food banks across the US.
CapTech CEO Kevin McQueen said, "It's inspiring to work along with CapTechers who raised so much money for the fight against hunger. It has always been an important part of CapTech's mission to help enrich the communities we work in and I couldn't be prouder of the success of the inaugural CapTech National Food Fight."
Columbus
Raising $3,250, the Columbus office was the winner of the 1st CapTech National Food Fight, averaging donations of $250 per CapTecher for the Mid-Ohio Food Bank.
"We were blown away by the generous spirit of our team," said Office Lead Rick Ainsworth. "It was exciting and inspiring to watch everyone's commitment to community and the fight against hunger."
Richmond
CapTech Richmond raised over $25,000 for FeedMore, Central Virginia's core hunger-relief organization. This was an increase in contributions by more than 65% compared to the 2016 campaign.
"I am in awe of the generosity, creativity, and drive of CapTechers to support the fight against hunger," said CapTecher and Food Fight Lead Jeanine Cook. "The enthusiasm and excitement during the Food Fight was electric and it is incredible to watch the program and its impact on the community continue to grow."
Charlotte
CapTech Charlotte's effort resulted in over 38,000 lbs of food for Second Harvest Food Bank of Metrolina.
"With more than 188,000 children still living at or below the poverty line in our region, we are grateful for CapTech's support this year," said Lisa Nisely, Community Development Coordinator with Second Harvest. "It's partnerships like this that make a real difference to people struggling to make ends meet in our community. We're lucky to have CapTech on our team fighting hunger!"
Denver
CapTech's Denver office raised enough funds for more than 4,200 meals for Food Bank of the Rockies.
"We're so grateful for CapTech's generous gift. This contribution helps us provide 4,200 more meals for hungry men, women, and children across our service area. Too many families worry about where they'll get their next meal and many are forced to make difficult choices between purchasing food or medicine, heat, or transportation. The holiday season can be especially challenging. This donation brings hope and meals to help hungry families in our community thrive. Thank you!" said Kevin Seggelke, President and CEO, Food Bank of the Rockies.
Philadelphia
The CapTech Philadelphia office raised more than $2,500 for Philabundance, the largest hunger relief organization in the Delaware Valley.
"We couldn't do the work we do at Philabundance without the help of the community. Events like the CapTech Food Fight raise much-needed funds and awareness to fight hunger in the Greater Philadelphia region," said Jaclyn Elwell, Philabundance's Senior Manager of Strategic Partnerships.
Washington DC
CapTech DC's food fight effort raised more than 7,700 meals for the largest organization in the Washington DC metro, the Capital Area Food Bank.
"We love seeing a little friendly competition, especially when it generates such a big impact in people's lives," said Hilary Salmon, Director of Marketing and Communications at the Capital Area Food Bank. "Solving hunger really requires everybody – nonprofits, corporations, government, and individuals – and it's for that reason that our partnerships with companies like CapTech are so important to us."
Atlanta
Competing in the inaugural CapTech National Food Fight, the Atlanta office of CapTech raised $1,620 for the Atlanta Community Food Bank.
"During this busy holiday season, with the need continuing to grow, we are grateful for the support of CapTech," said Lan Huynh, Food Drive & Event Specialist at the Food Bank. "Their generous donation will help provide nutritious meals for children, seniors and working families in our community."