News | September 19, 2016
CapTech Provides Strategic Vision for Shepherd Center's Injury Prevention Program Through Community Consulting Teams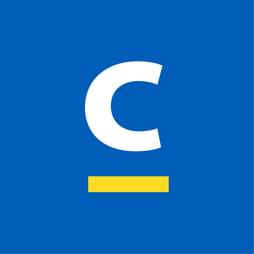 ATLANTA, GA – September 19, 2016 –Shepherd Center's Injury Prevention Program, a leader in spinal cord and brain injury prevention programs throughout Georgia, is working to broaden its base of community input and support and flush out new opportunities for growth and stability.
Injury prevention leaders at Shepherd Center – an Atlanta-based, private, not-for-profit hospital specializing in the medical treatment, research, and rehabilitation for people with spinal cord and brain injury – reached out to Community Consulting Teams (CCT), which connects skilled, business-oriented volunteers with area non-profits needing pro bono work. Volunteering through CCT, a team of experienced business analysts from CapTech Ventures answered the call and worked with Shepherd Center's Injury Prevention Program for five months to develop a strategic plan.
The Injury Prevention Program delivers evidence-based educational opportunities to the community to decrease the incidence of catastrophic brain and spinal cord injury. The program relies on volunteers and private donors and grants for funding.
"Originally, I had engaged CCT to assist with evaluating all of our programs," said Injury Prevention Director Emma Harrington, "but this effort morphed into so much more. The end result was a very clear vision and mission for our program, and this gives me a compass to navigate the next five years and improve our efforts so they can be most impactful in the community."
CapTech was engaged to assist in defining a five-year strategy to ensure long-term success of the program and new tactics to engage volunteers and donors. The final deliverable included a strategic plan that encompassed clarifying the mission and refining the vision, developing goals and a marketing plan, shaping expectations for future programs and budgets, a roadmap to build upon existing donors and strategies to engage the community.
"I am so thankful to have had the opportunity to work on this project with Shepherd Center's Injury Prevention Program through CCT Atlanta," said CapTecher Christopher Zuber. "During our analysis, it was very eye-opening to see how much of an impact the Injury Prevention Program and Shepherd Center make on the community. It's a great feeling to know that our work will be able to aid in their continued success."
To learn more about Shepherd Center's Injury Prevention program, or to inquire about donation or volunteer opportunities, you may visit shepherd.org/injuryprevention or contact Emma Harrington at [email protected].
The program will be hosting its 3rd Annual Fall Prevention Awareness Day on September 23,2016 from 10 a.m. to 3 p.m at Shepherd Center. The public is invited to attend and get health screenings, flu shots, fall risk assessments, and see a variety of wellness activity demos.
About Shepherd Center: Shepherd Center (www.shepherd.org), located in Atlanta, Georgia, is a private, not-for-profit hospital specializing in medical treatment, research, and rehabilitation for people with spinal cord injury and brain injury. Founded in 1975, Shepherd Center is ranked by U.S. News & World Report among the top 10 rehabilitation hospitals in the nation.
About Community Consulting Teams: Community Consulting Teams (CCT) Atlanta (www.cctatlanta.org) is an all-volunteer, non-profit organization whose mission is to make a positive contribution to the community by helping non-profit and public sector organizations address their strategic management challenges. The organization is composed of experienced business professionals committed to using their expertise to make a meaningful contribution to their local communities.
About CapTech: Proudly serving the Atlanta market, CapTech (www.captechconsulting.com) is a national management consulting firm that bridges the gap between business and technology. CapTech delivers transformation, customer engagement, data & analytics, and custom IT solutions for private companies, public companies, and government agencies. The company's collaborative approach helps organizations grow their business, engage with customers and turn data into powerful insights.