News | February 21, 2018
Charlotte Business Journal Article: Inside IT Consulting Firm's New Office at 300 South Tryon - and its Growth Plans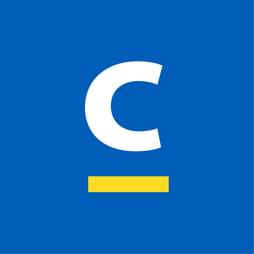 Source: Charlotte Business Journal:
https://www.bizjournals.com/charlotte/news/2018/02/21/inside-consulting-firms-new-office-at-300-south.html
February 21, 2018
As CapTech settles into its new digs at 300 South Tryon, the IT management consulting firm has growth on its radar this year.
Based in Richmond, CapTech entered the Charlotte market in 2010 and now has more than 150 employees locally. After more than tripling its space with the recent uptown move, the company is looking to add to its staff throughout 2018.
CapTech has so far this year added about 20 new employees and expects to bring an additional 40 to 50 workers on board by the end of 2018, said Jeff Skipper, a principal at the Charlotte office. Those job positions will span technology, design and management consulting.
"We're just seeing tremendous growth across the technology-customer experience, or user-experience design, and business consulting services," said Skipper, whose office works with Fortune 500 companies in the Charlotte area. "As we've continued to grow our partnerships within the local area, both energy and financial services, health, etcetera, the greater Charlotte community is just asking for more of our services."
A company spokeswoman said CapTech could not disclose salary ranges for the employees it will hire this year "because we are in such a competitive hiring space."
Founded in 1997, CapTech specializes in web,
mobile
,
data and analytics
consulting services. The company's consultants help client organizations and businesses utilize technology to grow its operations.
It has landed on Inc. magazine's list of the 5,000 fastest-growing private U.S. companies multiple times. Most recently, CapTech placed last year at
No. 4,328
, with revenue of $125.8 million in 2016 and a three-year growth rate of 60%.
CapTech officially moved into its new 12,500-square-foot space on the 14th floor of 300 South Tryon in mid-January and held its ribbon-cutting ceremony there last Friday. The company's old uptown space at the Charlotte Plaza at 201 S. College St. was just 3,600 square feet.
"The original office that we chose was seven years ago, and we outgrew that three years ago," Skipper said. "For the last several years, we've been looking for the right place to relocate uptown."
CapTech is among the first wave of tenants at the new 300 South Tryon tower in uptown, which formally opened last November to much fanfare. Breaking ground in late 2014, the $330 million project was the first office building to come out of the ground since the recession. Other tenants signed on at the 630,000-square-foot, 25-story tower, which is attached to the 217-room Kimpton Tryon Park Hotel, include anchor Barings, King & Spalding, Winston & Strawn, Elior North America, FCA Partners, Knoll and The Spectrum Cos.
In addition to accommodating future growth, CapTech's new space at 300 South Tryon is open to encourage collaboration among employees.
"We intentionally chose the offices to be on the interior walls for example, because we want our employees to sit by the windows. The light, the open collaboration, the video boards and type of innovation work that we do, we really wanted to foster an environment that had wide open areas to collaborate and learn from one another," Skipper said.
The office's collaborative space also allows CapTech to host functions for employees and clients as well as social events, such as game night. The common areas include features like stadium-style lounge seating and a kegerator in the kitchen. And the high-tech "usability testing lab" inside the office includes a one- way mirror and digital boards.
One of 10 CapTech locations, the Charlotte office makes up about 20% of the company's total U.S. workforce, which consists of about 1,000 employees.
Skipper said Charlotte ties with Washington D.C. as the firm's second-largest office following its founding city of Richmond. CapTech's other locations are Atlanta; Baltimore; Chicago; Columbus; Ohio, Denver; Orlando, Fla.; and Philadelphia.