News | September 1, 2016
CIT Announces New Appointments to the Innovation and Entrepreneurship Investment Authority Board of Directors and CIT Board of Directors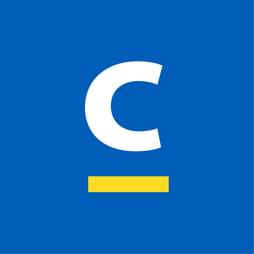 September 1, 2016– (HERNDON, Va.) – The Center for Innovative Technology (CIT) announced today the election of Michael Steed, Founder and Managing Partner of Paladin Capital Group, as Chairman, and Duffy Mazan, CTO of CourseMaven, as Vice-Chairman of the CIT Board of Directors and the Board of Directors of its parent authority, the Innovation and Entrepreneurship Investment Authority (IEIA). CIT also announced that Sandy Williamson, Co-founder and Chairman of CapTech Ventures, Inc of Richmond, Va., would join the CIT and IEIA Board of Directors.
Michael Steed has had a long career in finance and venture capital investing. As the Founder and Managing Partner of Paladin, he provides management oversight of the firm's operations and investments, and is responsible for the strategic direction of Paladin's current and future activities. For over a decade, Paladin has been a leader in cybersecurity and digital resilience investing.
Prior to forming Paladin Capital, Mr. Steed served as Senior Vice President of Investments of a major financial services company based in Washington, DC and served as President of its SEC registered investment advisory firm.
Walter "Duffy" Mazan is a seasoned serial entrepreneur with 30 years of entrepreneurial and information technology experience. Mr. Mazan has participated in nine entrepreneurial companies, three of which were sold to public companies. Mazan also serves as a member of the senior advisory board of Northern Virginia Technology Council (NVTC) and a member of the board of trustees for the NVTC TechPAC.
Steed and Mazan are joined by the latest CIT and IEIA BOD appointment, Sandy Williamson, Chairman of CapTech Ventures. As Chairman, Mr. Williamson is responsible for strategic planning and identifying growth initiatives for CapTech, which has been recognized on Inc. Magazine's list of the nation's 5000 fastest-growing private companies for ten years. He is an investor in several early stage companies and is an advisor to Blue Heron Capital. He currently serves on the RichTech Board of Directors and is assisting UNC Chapel Hill's Economics Entrepreneurship program to improve its curriculum and internships. He served on the VCU School of Engineering Board of Trustees from 2007 to 2015.
Michael Steed, Chairman of the CIT and IEIA Boards, said, "I am honored to have been elected by my colleagues to lead this organization in a proactive and open way. I welcome this opportunity to help CIT create more strategic alliances to serve all areas and people of the Commonwealth and help the Governor and General Assembly succeed in creating the New Virginia Economy, all toward creating great jobs for Virginians."
"I am humbled by the opportunity to serve as the Vice-Chair on the board of directors for this great organization", said Duffy Mazan, Vice Chairman, "I look forward to working with our talented CIT team and Board members to advance the mission of CIT and the IEIA."
At its most recent meeting, the CIT Board, under Mr. Steed's and Mr. Mazan's leadership, laid out key principles that will be used to guide the organization:
Greater transparency on CIT operations;
Enhanced corporate governance from the Board;
Increased outreach and engagement with all regions of Virginia and with higher education institutions; and<
Increased support for underserved populations.
Ed Albrigo, CIT President & CEO, said, "CIT is very grateful and thankful for Michael Steed's and Duffy Mazan's leadership and dedication to our mission and to growing Virginia's new economy. We are also honored to welcome Sandy Williamson to our Board of Directors and will look to his background and expertise in entrepreneurship, investment and new company creation to serve as an integral part of our organization. The CIT stakeholders, leadership team and I look forward to Mike's, Duffy's and the entire Board's strategic guidance on programs to advance innovation, research and investments all across Virginia to help create new economic opportunities and jobs."
About the Center for Innovative Technology, www.cit.org
Since 1985, CIT, a nonprofit corporation, has been the Commonwealth's primary driver in developing innovation-based economic development strategies and opportunities. CIT accelerates the next generation of technology and technology companies through commercialization, capital formation, market development and revenue generation services. To facilitate national innovation leadership and accelerate the rate of technology adoption, CIT creates partnerships between innovative technology startup companies and advanced technology consumers. CIT's CAGE code is 1UP71. Follow CIT on Twitter @CITorg and add the Center for Innovative Technology on LinkedIn and Facebook.