Blog | July 9, 2021
Empathetic Leadership in Our Evolving Working World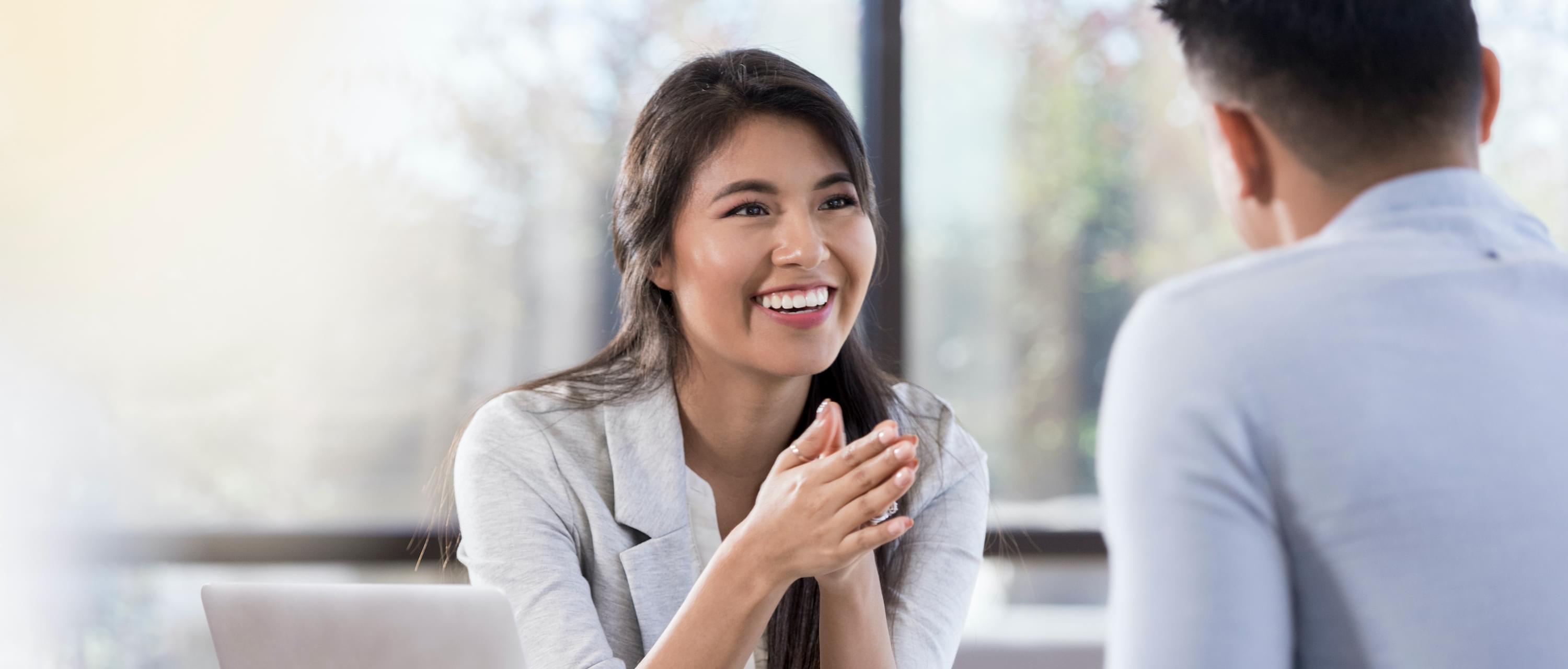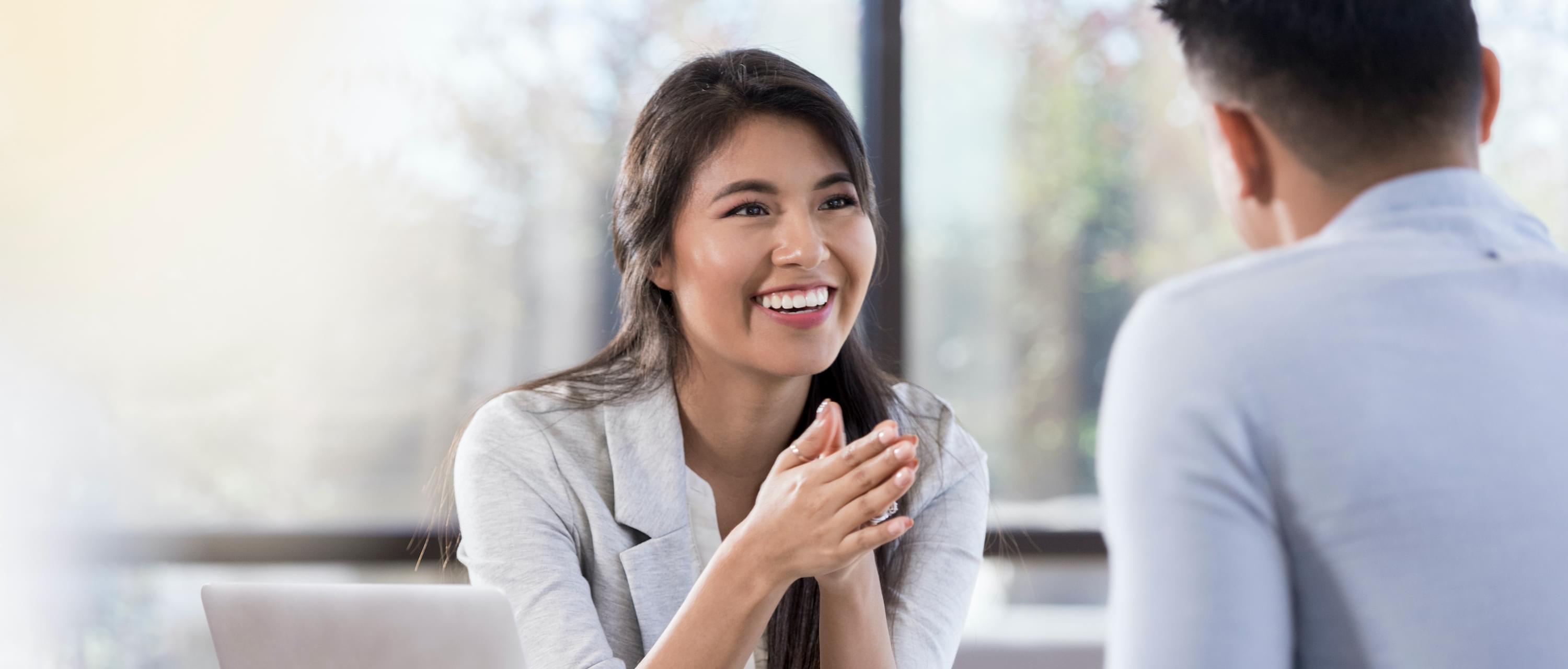 The working world of technology changed after March 2020 with the onset of the pandemic. Many companies adopted a hybrid operating or working model or made the decision to be a fully remote workforce. And the way we understand leadership and what we needed from leadership had to adapt along with the new working environments.
The leaders who were most successful during the transition to a remote environment – while addressing the growing needs of employees' safety – were those who practiced radical, genuine empathy. Practicing empathy in the workplace is often misaligned with the idea of showing weakness, yet it creates the foundation for strong relationships.
What is empathetic leadership?
Empathetic leaders are learners rather than knowers, meaning they acknowledge they do not have all the answers. They are willing and ready to dig deeper, seeking to understand. They ask questions, build trust, and actively listen – fully present, with no phones, no distractions. These leaders do their best to always assume positive intent. They do not pretend to be the go-to person for every question, but instead commit to learning along with their teams – asking questions, diving into new areas of exploration, and encouraging others to do the same.
Leading with empathy helps to build a cohesive and trustworthy team in which everyone is encouraged to speak up and bring creative solutions to the table. Leading with empathy encourages this creativity because it provides a safe space for inquiry and creates trailblazers. Compassion, integrity, and servant leadership also accompany empathy as characteristics of effective leaders. These traits inspire teams to apply an innovative approach. This leadership rewards taking chances and failing fast and forward, then provides the guidance and feedback on how to get back up.
Applying empathy towards a hybrid model
Leaders have the power to influence the environment. Effective empathetic leaders keep lines of communication open and understand that everyone is a human first and an employee second. Leaders who are learners are also consistently open to real-time feedback. By fostering an environment of trust and empathy, the feedback from teammate to leader can flow more naturally and honestly. Leaders who embrace feedback from all levels (peers, subordinates, managers, outside perspectives, and beyond) and practice adaptability welcome ideas that promote change and growth.
As noted in the book Thanks for the Feedback by Douglas Stone & Sheila Heen, feedback can take many shapes, such as appreciation, coaching, and evaluation and each is necessary for everyone to mature and develop as professionals. The key is communicating which type of feedback one hopes to receive. For example, employees may need to feel appreciated and valued for demanding work after after working long hours for an extended period of time. And if they are interested in learning a new skill or trying a new role, they may seek coaching on how best to jump into an unfamiliar territory. Lastly, they are looking for evaluation if they hope to understand where they stand compared to core competencies or leadership expectations. By recognizing which type of feedback we want to give or receive, we can better communicate feedback.
Building empathetic relationships
We all collectively experienced how much can change in an instant through the pandemic. It unveiled how important our relationships are. As such, it's the time to practice kindness towards those around you, as we may not know what kind of challenge or struggle someone may be going through. Practicing kindness can start by internally practicing empathy towards yourself. Internal empathy may be expressed by acknowledging how you feel in any given moment and accepting where you are without attaching judgement. Once you are in a place of practicing internal empathy, from there you can gift empathy to those around you.
By giving someone the benefit of the doubt and assuming positive intent, we can receive the true messages that are being presented to us. There is a great exercise detailed in Radical Candor by Kim Scott on how to understand what is real and what is assumed. Body language and non-verbal communication are often more telling signs of fatigue, frustration, and burnout. Observing those around us in our working relationships and taking opportunities to present our colleagues with kindness can go a long way. Practicing empathy does not mean solving everyone's problems; it simply means meeting someone with a listening ear and giving a little grace to each person, wherever they may be on their path.
Moving forward
As we move into the next phase of offices opening back up, we will continue to see hybrid work environments grow, likely becoming the new normal. As we have responded to change so readily and successfully within the past year and a half, we must continue to show our adaptability by embracing hybrid leadership. Practicing empathetic leadership to those around us will only benefit our working relationships. Continuing to build a culture rooted in authenticity and understanding allows us to grow and branch into empathetic leaders.
Book recommendations to consider if you want to dive deeper: