Blog | March 30, 2018
Improve Productivity through Process Reengineering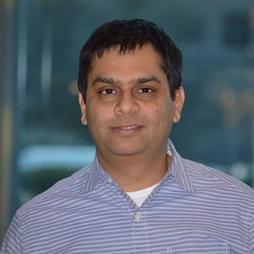 "Productivity improvement is key to economic growth" - This statement is generally made at a macro level. Over the past some years lack of productivity growth has been a topic of discussion among Economists and policy makers in the US. Lack of capital spending by the private sector is one of the reasons of stagnant productivity gains. With the passing of the new Tax Act, most of the companies will have substantially more cash to spend. Over the next decade, how wisely these companies spend this cash will determine the winner and losers in their respective industries.
Technology is disrupting all industries, some are even facing existential crisis. From driving cars, to shopping groceries, to consuming content like music, news etc., everything that we do is going to change within the next 5-10 years. Think about how banking has changed, I don't even remember the last time I had to visit a branch. From a consumer stand-point these changes are very exciting.
In my personal experience of working as a Process Engineer at some of the Fortune 500 companies, I have observed that the internal operations of these companies are not advancing at the same speed as their end products & services. The reason for this gap can to be attributed to limited resources. A company only has so much human & financial capital to spend and often the internal improvement projects are sidelined until necessary. I have seen companies developing advanced mobile apps for their end customer while the internal operations still run on excel. No matter how technically advanced a company's product or services are, the company still must do the mundane tasks of:
Hiring & Onboarding
Procurement
Managing the Order to Cash process
Customer service
Warranties & Returns etc.
These ubiquitous processes will never generate the same level of excitement as for example, an augmented reality app will. But these processes still consume resources and impact customer satisfaction. This is especially true for Organizations that have witnessed In-Organic growth. Some of the challenges that I have observed are:
Multiple disparate systems & processes
Inconsistent customer acquisition standards resulting in poor customer data
Siloed business processes delivering inconsistent results
Below industry standard cycle times resulting in waste of resources
Poor customer service
In this era of rapid technology advancement, it's imperative to remember that technology doesn't drive people, people drive technology and to perform optimally, people need processes. As companies devise their strategies for the coming years, they will be well served to pay equal attention to the three pillars - People, Process and Technology. The first step towards this effort should be to evaluate the End-to-End (E2E) value chain. E2E Value chain should be evaluated to:
Understand dependencies among upstream & downstream processes
Identify processes generating most number of errors - The 80/20 Pareto rule is as valid as ever
Measure Key Performance Indicator's like:
a. Cycle Time - Total time taken by the process
b. Wait Time - Idle time between two process steps
c. Rolled Throughput yield - probability of a work unit to pass through the process without rework
Depending upon the complexity of the process, a company can undertake an E2E Value Chain assessment project spanning from few weeks to a couple of months. These projects are relatively in-expensive and often pay for themselves. Immediate productivity gains can be realized by implementing project findings around:
Process Standardization - If a process has been performed for over 2 years by multiple operators, for example Billing, the chances are that the process has been changed by individual operators. Some of the changes are good and some are not. Re-defining the process will result in immediately productivity improvement
Ironing out Hand-off points - Majority of wait time in a process is added at a hand-off point. It could be one role handing off the responsibility to another role or it could be an integration point between two systems
Creating long term strategy - By viewing a business from an E2E perspective, a team can better define the long-term strategy. Efforts can be prioritized towards working on high impact projects
As technology evolves, processes & systems will become increasingly complex. The interaction between people and systems will change. Developing a deeper understanding of these intricacies will enable businesses to improve their competitive advantage.