News | February 15, 2018
CapTech Sees Rapid Business Adoption of Customized Voice Technology for Consumers and Businesses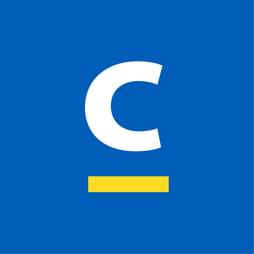 RICHMOND, VA, February 15, 2018 -- According to CapTech, an IT management consulting company, growing numbers of businesses are adopting natural language processing (NLP), the technology that underlies virtual assistants, such as Amazon's Alexa, to create a more engaging interface with their customers and employees.
These custom, advanced NLP solutions enable businesses to boost brand affinity and customer engagement, CapTech says. Additionally, CapTech's client interactions indicate that businesses are increasingly considering custom NLP solutions for the workplace, seeking ways to reduce time needed for analysis and decision making, and providing employees the ease and enjoyment of interacting with highly capable virtual assistants.
"It's not about NLP itself," said Vinnie Schoenfelder, CapTech's Chief Technology Officer. "It's about the intersection of NLP with data science, machine learning, and customer engagement heuristics working together to meet the user on their terms, in their environment, on their device, with the information they need at the exact time they need it."
The interface provided by NLP also enables virtual assistants to move away from simply responding to commands or questions to carrying on a conversation with an understanding of intent, emotion and context. CapTech has applied for a patent covering its proprietary process for connecting data science with NLP to create such enterprise solutions for predictive analytics.
"The potential for NLP to improve customer experience and business processes is vast, but organizations must go beyond basic, scripted interactions to create seamless and enjoyable experiences," said Schoenfelder. "The barrier is usefulness, not security or cost. Customers and employees will not adopt a new channel if there are usability frustrations or if it does not demonstrate immediate value."
CapTech recently released new consumer research, available on their website, that examines the profile of smart speaker users as well as adoption habits. Understanding users allows companies to determine whether NLP fits within their brand engagement strategy. The study found that just over half of smart speaker users are millennials or younger, 32% are Gen X, and only 12% are Boomers. In addition to age, the main variables that drive smart speaker usage are income and gender. More than half earn over $75,000 a year and 60% are men. The most popular uses of smart speakers are playing music (82%), inquiries/information gathering (42%) and shopping (39%).
"As natural language processing, artificial intelligence, and machine learning develop, and businesses embrace the technology to meet consumer needs, the sophistication of functionality will continue to evolve," said Jason Snook, PhD, Managing Director of CapTech's Customer Experience practice. "As adoption intensifies, brands will want to be the first in their category to provide excellent user experience with voice technology or risk disruption by competitors."
To help businesses imagine new possibilities, CapTech has created an informative and entertaining "NLP for the Future" comic series illustrating smart assistant solutions, or proof of concept skills. The comics illustrate voice technology solutions across industry, including enterprise predictive analytics, retail, hospitality, energy and utilities, and financial services. The comic series is available on CapTech's website in both still and animated forms.
Schoenfelder suggests three key considerations for businesses that are thinking about designing NLP applications that will deliver a satisfying experience for customers or employees:
User Experience (UX) - The first thing to consider when building an NLP application is the user experience, or the interaction model. The screen is getting smaller, from website to phone, and phone to watch, and finally to voice, where there is no screen. This has created a perception that the need for CX/UX design is also shrinking. On the contrary, as you lose visual cues and begin to use newer technologies that people have little experience with, you need more thoughtful interaction design.
Services - Most businesses have already developed many services for their web and mobile applications. Some assume that this means they already have what they need to leverage the voice channel. That may be true, but a good deal of service mapping is required at the middle tier. Businesses must be able to tie together the intent of the customer's voice with the appropriate services at the back end, so that each request is satisfied appropriately.
Artificial intelligence and machine learning sentiment and intent detection - You need to understand what your customers want and how they feel before you present them with a new channel. That's key to keeping customers from becoming frustrated and abandoning the opportunity to interact with your brand. A related issue involves intent. You'll need to establish a way to determine whether voice-enabled devices truly understand and deliver what consumers are asking for.


To start a conversation around the potential for leveraging voice technology for your business, please contact us.