News | July 13, 2017
New Mobile App Designed by Certified Driver Rehabilitation Specialists Provides Innovative Tool for Parents to Teach Their Teens to Drive Safely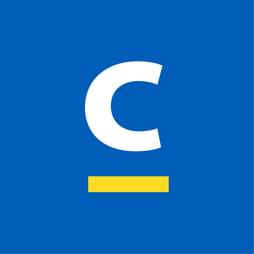 Source: The Shepherd Center
Shepherd Center, a top 10 rehabilitation hospital for people with spinal cord and brain injury, launches free app to help prevent automobile accidents and injuries.
ATLANTA – Shepherd Center has developed a free, first-of-its-kind mobile app that will guide parents on how to better teach their teenagers to become safe drivers.
Partnering with the Georgia Governor's Office of Highway Safety (GOHS) and IT management consulting firm CapTech, Shepherd Center's certified driver rehabilitation specialists and injury prevention experts used their specialized training to create AutoCoach, an innovative app that makes it easier for adults to effectively teach their teens to drive defensively and safely.
AutoCoach tracks training hours, as well as night driving hours, which in Georgia is a prerequisite for obtaining a driver's license. The app's curriculum is applicable in all 50 U.S. states. AutoCoach is available as a free download in the Apple App and Google Play stores.
"With motor vehicle crashes being the leading cause of death for teens in our country, we must make sure our youngest drivers receive the proper training before they get behind the wheel," said Harris Blackwood, director of the Georgia Governor's Office of Highway Safety. "It has been a great pleasure to partner with Shepherd Center and CapTech in developing this first-of-its-kind, comprehensive driver's education app that will help parents, grandparents and other adults provide training in a manner teens will be able to learn and use when they begin driving on their own."

Features of AutoCoach' include a customizable parent-teen agreement, a graduated driver's licensing quiz by state, distraction notifications, a driving log and a 10-chapter curriculum for parents based on best practices.
Those chapters cover basic topics, such as adjusting mirrors, seats and tire pressure, and the difference between double yellow and dotted yellow lines, as well as complex driving skills, such as merging onto crowded highways, driving around 18-wheelers and safely recovering from an overcorrection.
Some parents might choose to spend very little time on the most basic chapters and spend more time teaching more complex skills, said Emma Louise Harrington, MSPS, Ed.M., director of injury prevention and education at Shepherd Center. And that's fine.
"Some kids already know the very basics and their parents are comfortable with their teens knowledge of those," Harrington said. "But in the more complex chapters, it's a good refresher for the parents, but vital that teens learn these things."
Harrington acknowledged that AutoCoach is a time commitment for parents, but she believes once parents weigh the time commitment against the risks, it'll be an easy decision.
"It will save somebody's teenaged son or daughter his or her life," Harrington said. "We're confident the curriculum is so precise and so needed on our roads, that it will prevent many teenager-related accidents."
Teens are a particularly vulnerable population on U.S. roadways because of their inexperience and risky driving tendencies. In Georgia, between 2013 and 2015, drivers ages 16 and 17 had the highest licensed-driver fatality rate among all motor vehicle crashes. And drivers ages 16 to 19 are three times more likely to die in a car crash than older, more experienced drivers.
Pierre St. Brice, 18, of Winston, Georgia, wishes AutoCoach had been available to the family of a 16-year-old who crossed a center lane in December 2015 and crashed into the car in which St. Brice was a passenger.
The 16-year-old was using the social media app Snapchat while driving, authorities later told St. Brice. That driver died on the scene. St. Brice, a highly regarded football recruit, sustained a T-12 spinal cord injury, paralyzing him from the waist down.
"I'd just been offered a chance to play at Stanford," St. Brice said. "Now, if I see someone driving distracted, all I can do is pray for them."
The need for AutoCoach is well documented. Studies show that one of the most protective factors against teenage injuries and fatalities due to car crashes are parents who model, monitor and enforce safe driving practices, Harrington noted. But rarely are parents and guardians trained in how to teach their teen to safely operate and maintain an automobile, she added.
The AutoCoach curriculum was developed by Shepherd Center's certified driver rehabilitation specialists (CDRS), who specialize in adaptive equipment and vehicles, and are often trained as occupational therapists.
CapTech provided the Apple and Android planning and development of the AutoCoach App. "Leveraging the latest smartphone technology to improve driver safety aligns well with CapTech's values", says Boyd Christian, CapTech's Atlanta Office Lead. "We are combining the best in education content and the best in driving log accuracy to deliver a beautiful user experience that will prevent future injuries."
Learn more at shepherd.org/auto-coach.

Click here to learn more about our work on AutoCoach
Download AutoCoach in the Apple App Store