Blog | March 17, 2021
Leadership Spotlight: Bree Basham, Principal, CX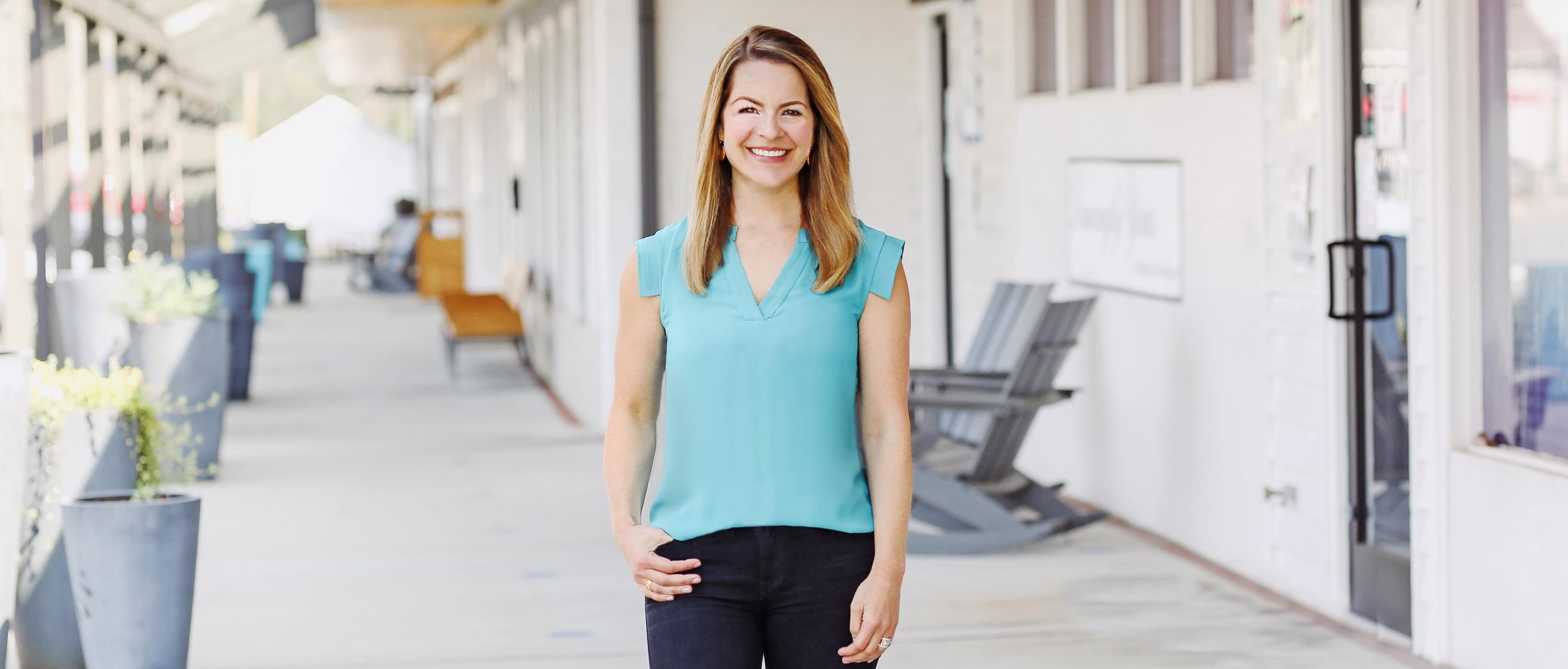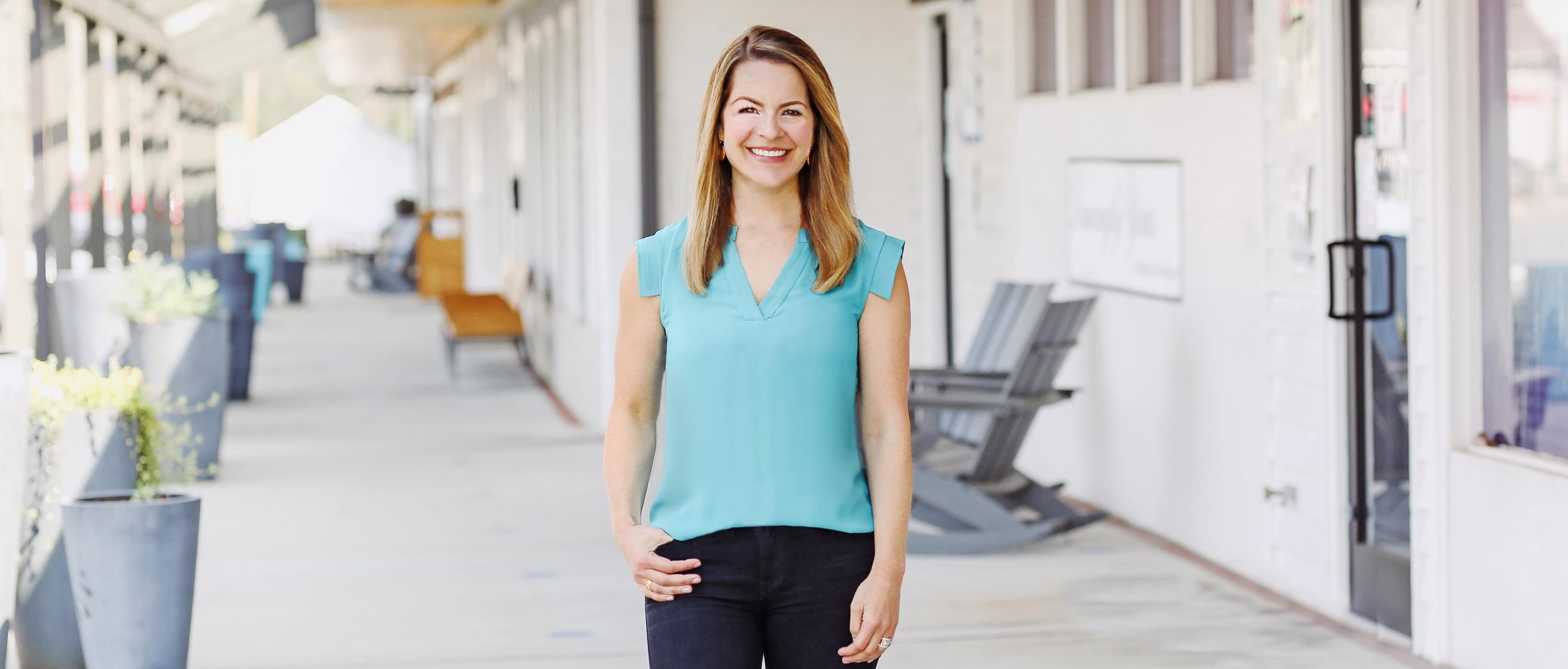 Meet Bree Basham.
Bree leads our Customer Experience practice, creating digital strategies and solutions using modern technologies to deliver meaningful and measurable experiences for our customers. In this leadership spotlight, Bree discusses her career development, what it's like being a female leader in a field where that is not yet commonplace, and who's doing interesting work in the field of design – and wine!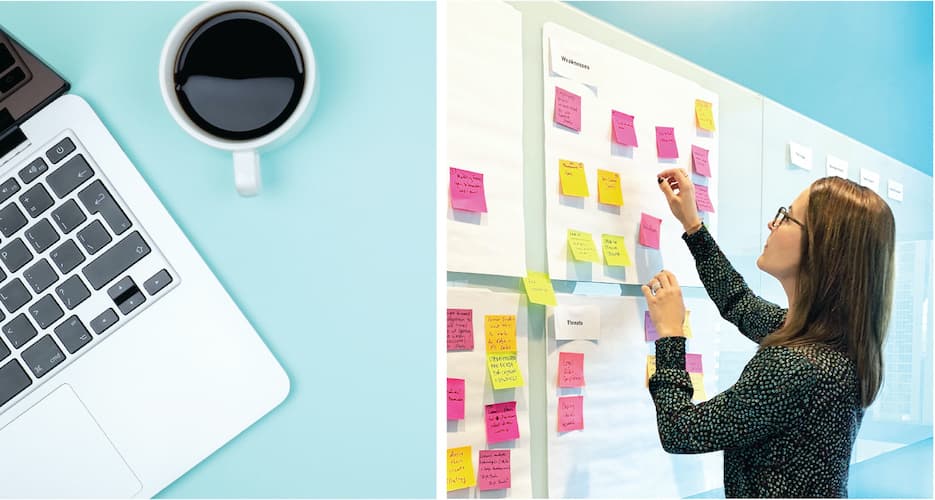 Tell me about your career at CapTech.
I came to CapTech in 2018 as a Creative Director in our Charlotte office. About a year later, I moved into the role of our Customer Experience (CX) Lead. I now serve each of our markets, and focus on growing our CX business and sharing our story with our teams and our clients. I also continue to serve in a Creative Director capacity on several of our accounts.

How did you get into a career in technology?
Like many others, I started my career in traditional media, and made the shift to digital as design and technology became more and more intertwined.

Technology is and will continue to play an outsized role in shaping the future of design. I believe technology is the driving force behind innovation. It impacts virtually every aspect of a company's operations, including the ability to influence and enhance the customer experience. With companies recognizing their brands are built on experiences to connect customers with exactly what they want, technology will continue to enable customer-centricity at a greater scale.

Is where you are today in your career something that would've surprised you if you'd looked into a crystal ball 30 years ago?
Yes and no. 30 years ago, I knew I'd serve in a creative field, and I also saw myself in a leadership role from a young age. But the surprises are the risks I have taken along the way, the interesting and insightful places the journey has led, the unending stream of discovery that I still experience, and the ultimate satisfaction and drive to contribute that comes from finding myself in a good career fit.
What stands out as particularly exciting or challenging about the work your team has done recently?
What I love about our CX business is that technology is constantly shifting our approach, and the demand for our services drives consistent expansion. We have created inspired web design this year, excelled in driving insights through research-based engagements, laid important groundwork with our experience strategies, and worked to make many internal systems more usable and efficient. The most satisfying products we create are the ones that test well and deliver exceptional experiences to our clients' customers. Ultimately, that is the audience we want to serve.

What does it mean to you to be a female leader in a field where that is not yet commonplace?
It makes me proud to inspire others who haven't yet seen that possibility for themselves. And, with more female leaders contributing to the landscape, it brings excitement around what lies ahead for our industry.
Why is having diverse teams important?
Having diverse teams allows organizations to gain productivity and boost creativity. As we bring together people from varied backgrounds and experiences, they will share unique perspectives that drive innovation.

Looking through the CX lens, having a wide variety of perspectives contributing to the design process also allows us to design more inclusive products and experiences, for greater access by a broader audience.

Who particularly inspires you and why? And, which pioneering women do you most admire and why?
There are many at CapTech who inspire me daily—peers and teammates at all levels, sharing an incredible amount of intellectual curiosity—and I love being in such an inspiring environment.

Outside of our organization, there are a number of pioneering women I admire, such as the renowned designer Paula Scher and the revolutionary artist Frida Kahlo. In a nod to my side hobby in sommelier studies, I also love the story of Madame Cliquot, who started a revolution in champagne by transforming her late husband's failing wine business, now known as Veuve Cliquot. She created the first recorded vintage champagne (1810), and the very first blended rosé champagne (1818). Cheers to that!
Tapping into your expertise on the CX front, who is doing really amazing work right now that we can learn from?
There are companies that are known leaders in creating memorable customer experiences—Ritz-Carlton, Nordstrom, and USAA are a few of my personal favorites. I also believe Netflix, Spotify, and Amazon are boosting CX well through personalization, while Marriott, Starbucks, and DSW are reaching new engagement levels with loyalty efforts. In addition, Sephora, Anthropologie, and Warby Parker have embraced the use of modern technology around purchases, which is something we found customers are very open to in our recent consumer preferences study.

And in the world of wine? What should be on our table that we might not know about?
I'm having a moment with wines from Portugal. They're delicious, food-friendly, and offer amazing value no longer widely found in France and the United States. People may know the big, bold reds from Douro Valley and the crisp whites from Vinho Verde, but the newcomer region Alentejo also offers some great options to try.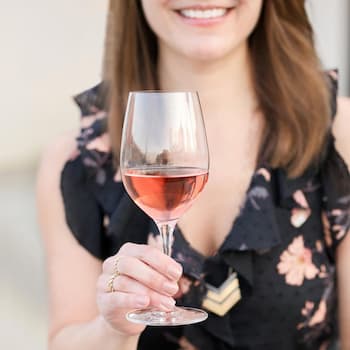 What advice would you have for women seeking careers in any field where there are not currently many women leaders?
Try to embrace the mindset of equality as a reality. That's not to say that people should turn a blind eye to inequality. Acknowledging the need for change is important, but so are your actions and your attitude in the workplace. Stay positive and encouraging to others, and don't let perceived detriments overtake possibility. Focus on what you can uniquely add and take the opportunity to forge your own path.

Additionally, a piece of advice I'd give to everyone—there is absolutely still no substitute for hard work. Passion might get you started, but total dedication is what will drive you forward.
Related links:
• Video: Consumer Preferences Study
• Captivating Consumers During COVID-19
• Check out open CX positions at CapTech


Read more about Customer Experience at CapTech.