Blog | September 27, 2018
Five AR Proofs-of-Concept that Prove the Technology is Ready Now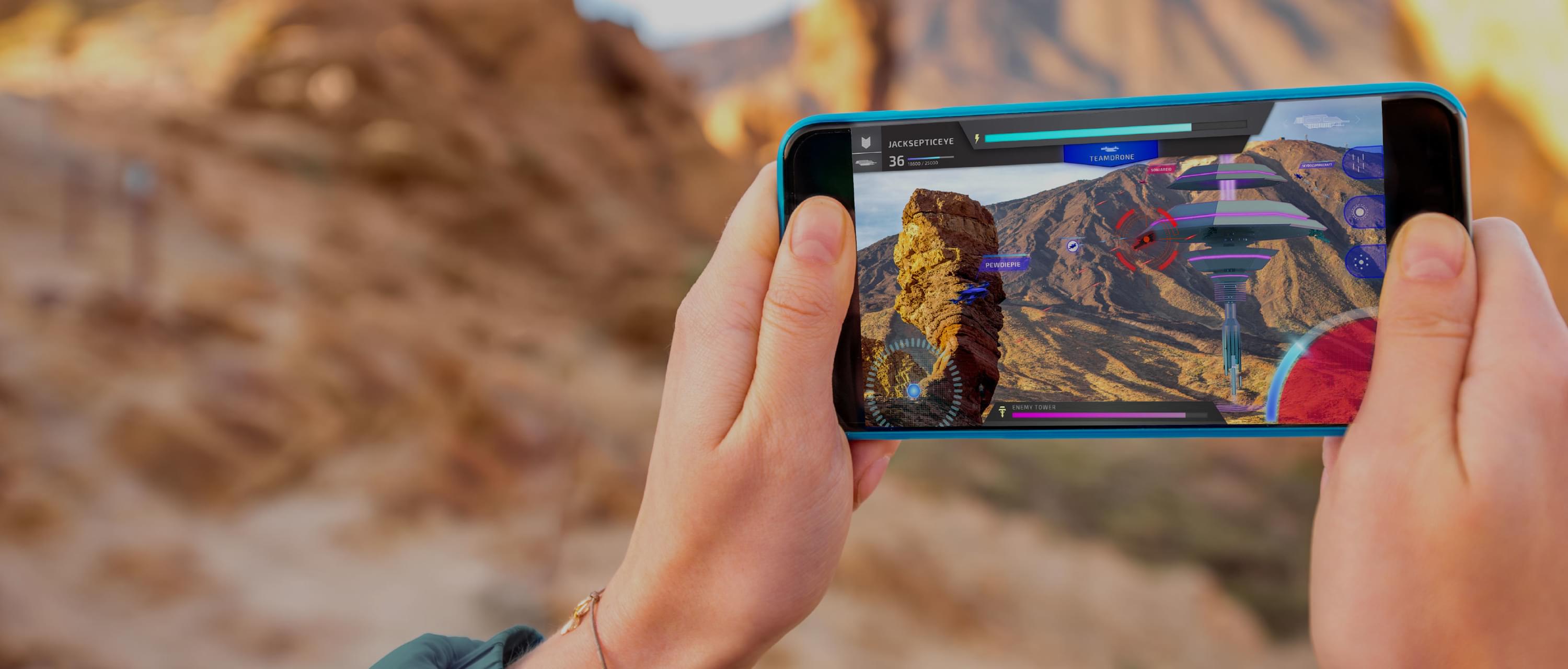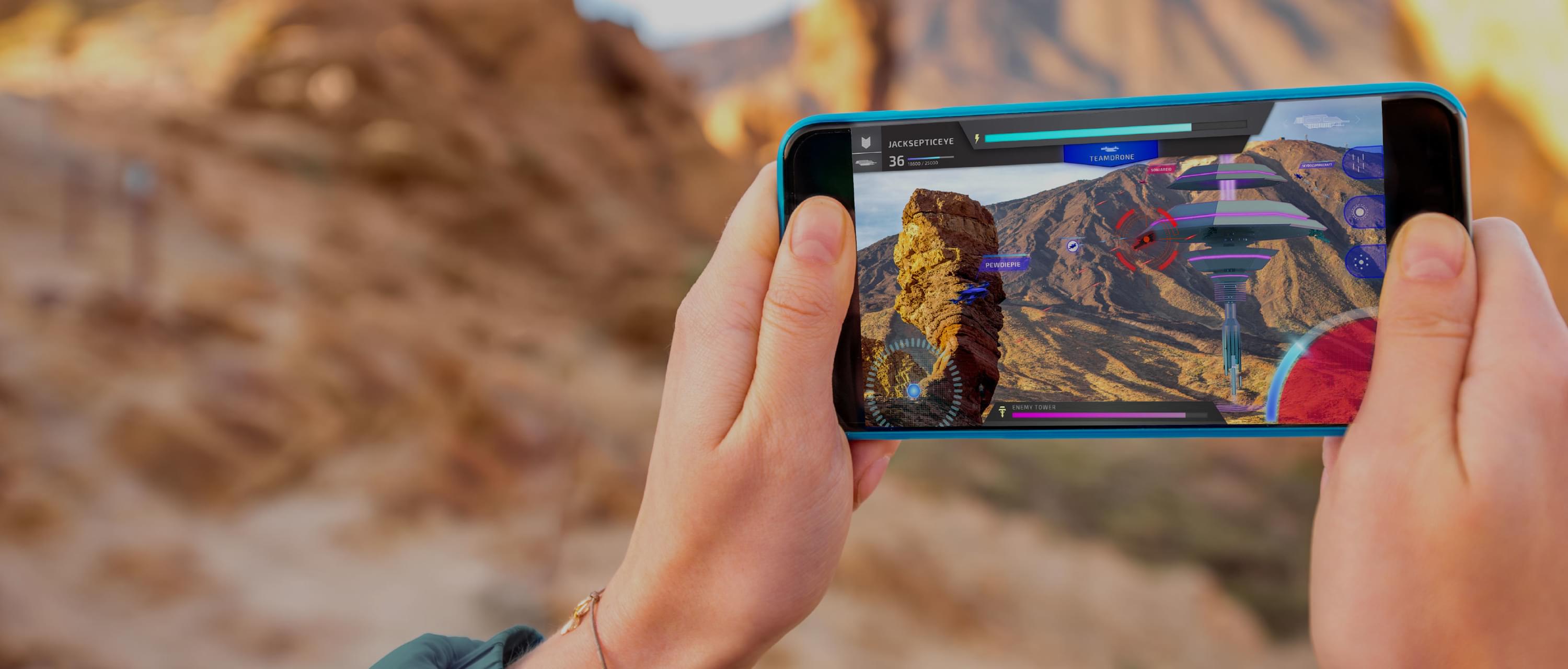 AR may seem like the future, but the fact is that market penetration of AR-capable devices will nearly quadruple during 2018. And early AR applications have demonstrated the ability to drive consumer engagement, revenue, and workforce productivity; and it's not too late for companies with compelling, creative applications to stand out and generate awareness.
And because the devices that work as the conduit for the majority of AR experiences are smartphones (a technology people are so intimately comfortable with) these solutions have great potential to be intuitive and approachable.
Recently, CapTech built out 5 proofs-of-concept that are highlighted below to show how businesses can leverage the technology to further their goals.
1. Help PATIENTS Find Their Way
Think about how you could use AR to help users find their way in complex environments. If you have a sick child that needs to get to a room in a hospital, consider how an animated character that leads you through halls could make a potentially stressful experience a fun one. This same concept could be applied to theme parks, sports stadiums, or even subway stations and later augmented with custom notifications or ads for all different kinds of audiences.
Deliver. Combine AR and image recognition to deliver an accurate navigation experience
Relax. Reduce friction and ease stressful situations for customers
Enhance. Improve customer experience with 3D animations and easy-to-understand graphics
Optimize. Save time and money for customers and employees
2. 3D Instruction
Have you ever been frustrated by a difficult to understand instruction booklet when putting together something like a piece of furniture? AR offers organizations opportunities to help teach users concepts, instructions, and other ideas that might be difficult through other mediums. Giving feedback in real time and in 3D enriches the learning experience, and the use of a phone's camera allows the user to scan real-world items and identify missing items or provide measurements. The other benefit is to augment these experiences with opportunities to purchase additional supplies, interact with user support, and connect with social media to share learning achievements.
Instruct. Project information directly on to a surface board with tutorial analysis to help teach users
Organize. Identify specific objects that should be packaged together out of a random group with minimal effort
Support. Find objects in the field and see diagnostic and instructional information overlaid in the real world
Sell. Buy missing parts in app
Analyze. Track user movement to break down areas for improvement
Socialize. Let users upload their own actions and achieve goals for meeting challenges
3. Modern Ordering Experience
I'm pretty sure that everyone at some point has purchased something and been disappointed with the final product. Whether it's a couch that's too small or a meal that dissatisfies. To help eliminate those problems, our solution allows companies to provide customers the opportunity to see their purchase in the real world and even witness customization before they make a purchase.
Build. Order items with realistic imagery that shows the customer exactly what they're getting at scale
Enrich. Provide education or gaming opportunities while your customers wait for their food to be prepared or their order to be shipped
Enhance. Include social experiences, feature special offers, and show order customization in real-time

4. X-ray Vision
Remember those ads in the backs of comic books for "x-ray specs?" With AR we're a little bit closer and in a more practical way. Organizations can use our AR proof-of-concept to show things to users they couldn't ever see before. Think of showing studs in your home walls, utility lines buried underground, or even the inner workings of the human body simply by pointing your device.
Discover. Use AR to show things like utility lines that are buried underground
Protect. Prevent accidents and reduce services calls by showing users objects exactly where they are
Educate. Depict complex imagery in a way that helps people understand complicated concepts
5. AR Visitor Enhancement
So many aspects go into a park experience - food trucks, attraction, activities, etc. and AR technology can enhance nearly every one of these. Walk through the park and see attractions highlighted. Show food truck vendor menus in a digital interactive experience. Empower philanthropy by showing the future fountain that could be there with just a few more donations. These concepts could be applied to any visitor experience from theme parks to college campuses.

Engagement. Augment attractions with custom interactions for visitors
Interaction. Improve UX by showing waypoints and related information like menus over food trucks
Philanthropy. See virtual attractions like fountains and allow users to donate towards their completion
Enhance. Allow business users to update the app and change features in real time
Even if these proofs of concepts don't speak to you right now - the fact is that dozens of industries are developing ways to leverage these technologies: